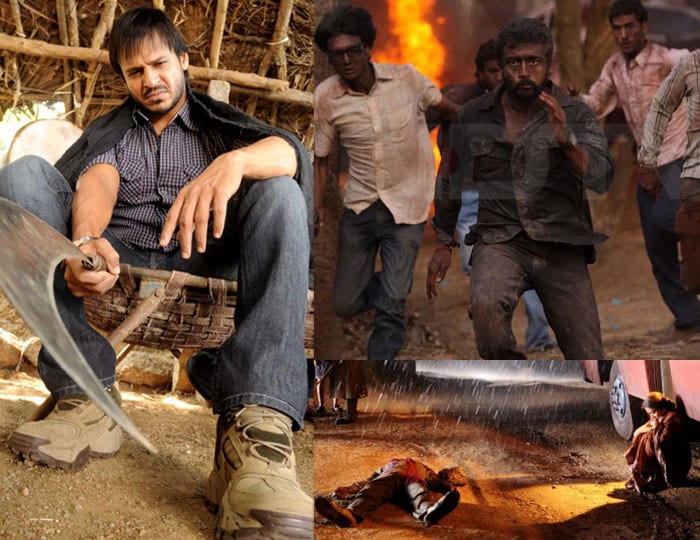 RGV's newly released Rakta Charitra might just be the most violent movie in the history of Indian cinema.
Starring Vivek Oberoi and Southern biggie Suriya, Rakta Charitra deals with the assassination of Andhra leader Paritala Ravindra. Mixing politics with stomach churning blood and gore, Rakta Charitra is not for the faint of heart. It follows the bloodied path beaten by these next few films...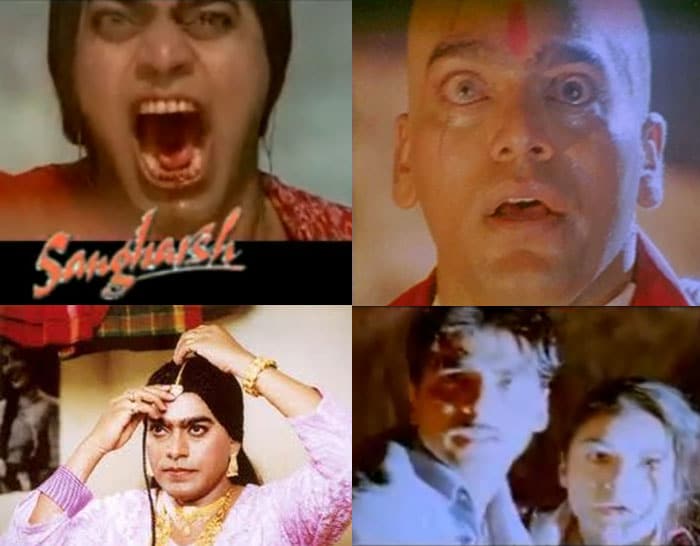 Sangharsh, loosely based on The Silence of the Lambs, starred Akshay Kumar, Preity Zinta and Ashutosh Rana as a saree wearing maniac. At times you can barely see the action for the blood. Sangharsh guarantees nightmares.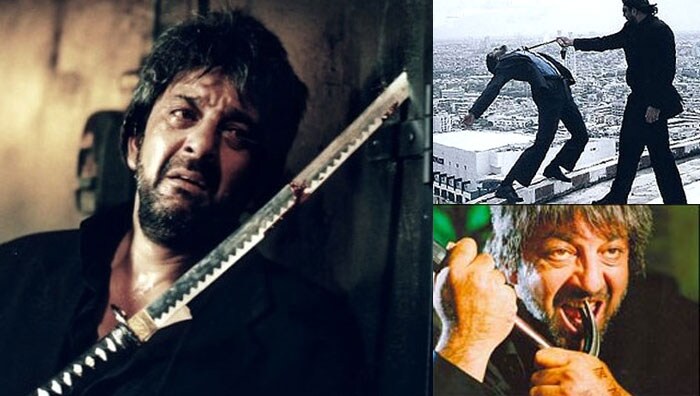 Zinda, starring Sanjay Dutt and John Abraham, is among the most chilling and violent films of all time. Sanjay Dutt, imprisoned in a God-forsaken hellhole, is subjected to a harrowing combination of knives, beatings and emotional torture while John is anything but a pretty boy.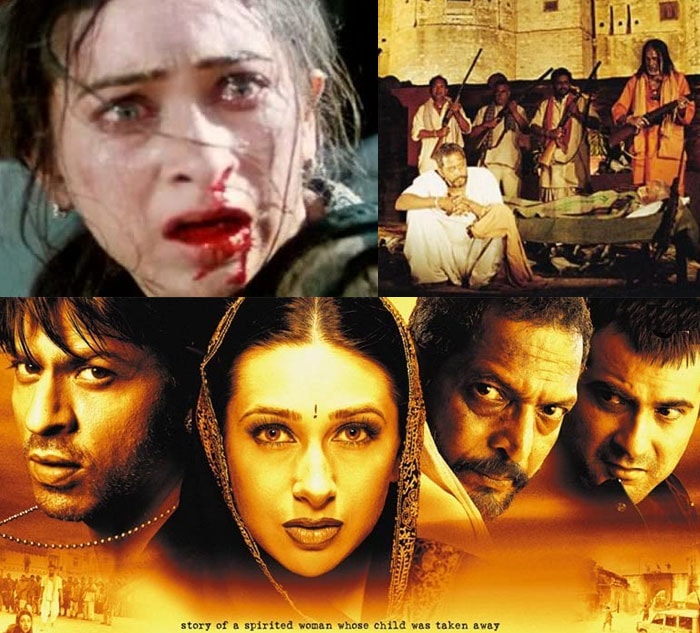 Shakti – The Power is strong fare about the life and very violent times of a feudal lord. Starring Nana Patekar and Karisma Kapoor, the movie hits where it hurts, especially in the scene where Nana teaches his toddler grandson to throw a bomb.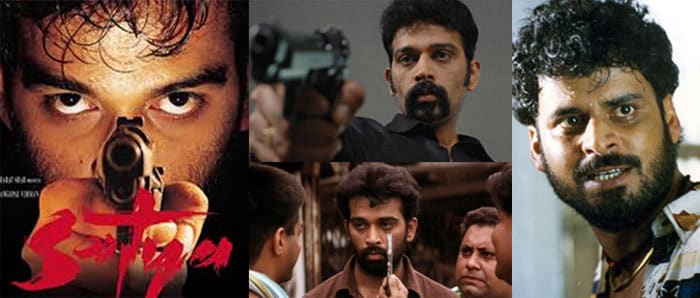 RGV's third on this list, Satya examines the human condition in the bylanes of Mumbai and the lives of those, both innocent and guilty, caught in the crossfire of the local Mafia. Satya, the ironically named lead character, build his life out of deceit, manipulation and trickery.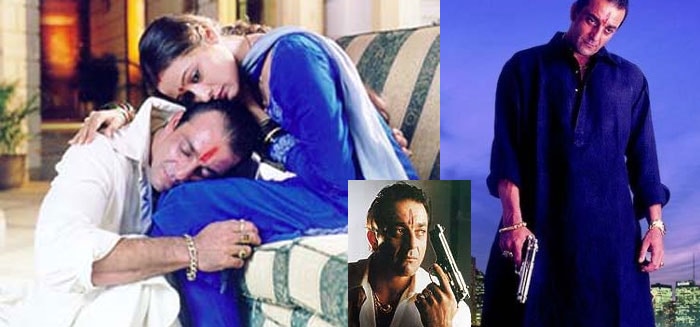 Sanjay Dutt, who's made a career out of acting tough, is armed and dangerous in Vaastav – A Reality. Directed by Mahesh Manjrekar, the movie is a hard look at the underworld-political connect.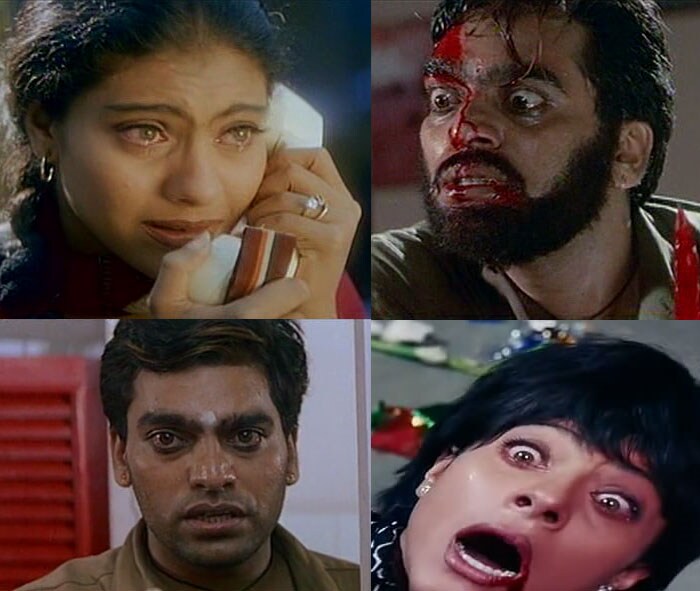 Kajol's double role feature in Dushman also gets a place on this list. She plays twins beleaguered by a psychotic Ashutosh Rana who rapes and murders one twin, Sonia. The other Naina has to avenge her sister with the help of blind army man Sanjay Dutt.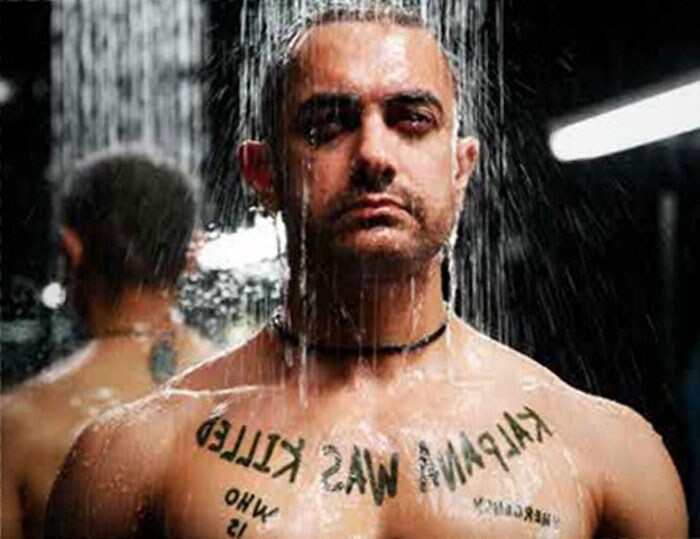 Ghajini is a an example of what Bollywood does best – copy Hollywood! Inspired by Christopher Nolan's acclaimed Memento, Ghajini stars Aamir Khan as an out-for-revenge man battling short term memory loss. Ghajini has body art on a buff Aamir as well as an impressive body count.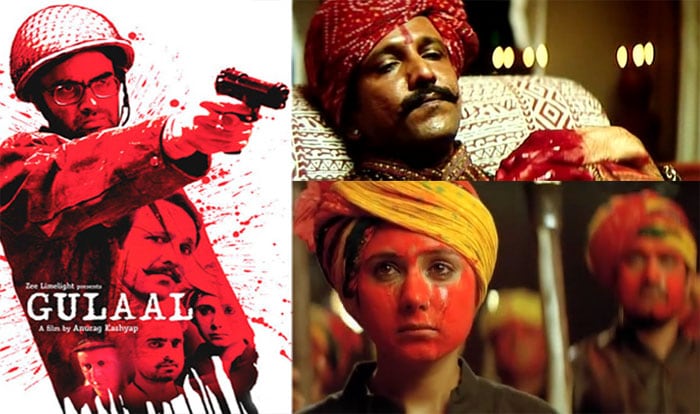 Anurag Kashyap's Gulaal is an alarming tale of youth politics and the murky elements that surround it. The violence of the action is matched equally by the foulness of it's dialogue. The title of the movie symbolizes the blood that is spilled in it.
Yet another one from the RGV Factory, Sarkar is a near carbon copy of The Godfather. The blood in this one is more understated than in the other RGV shockers but the Bachchan men are menacing enough to put Sarkar on this list.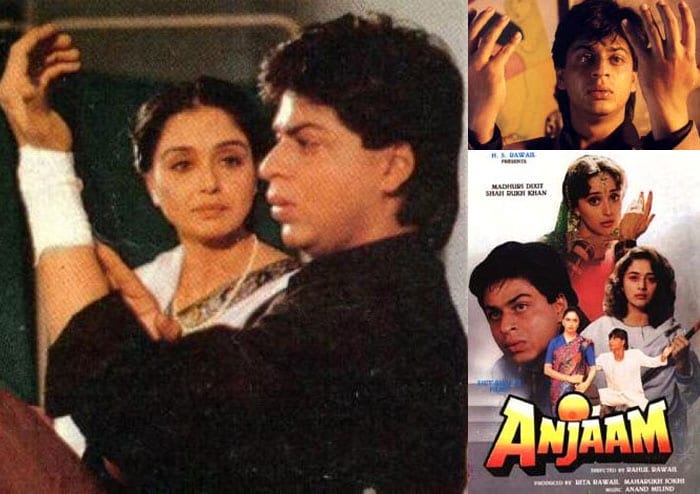 Anjaam, starring SRK and Madhuri Dixit, was gripping but so graphic that it was all you could do not to throw up, especially in scenes like the one in which Madhuri bites the veins of her own wrist.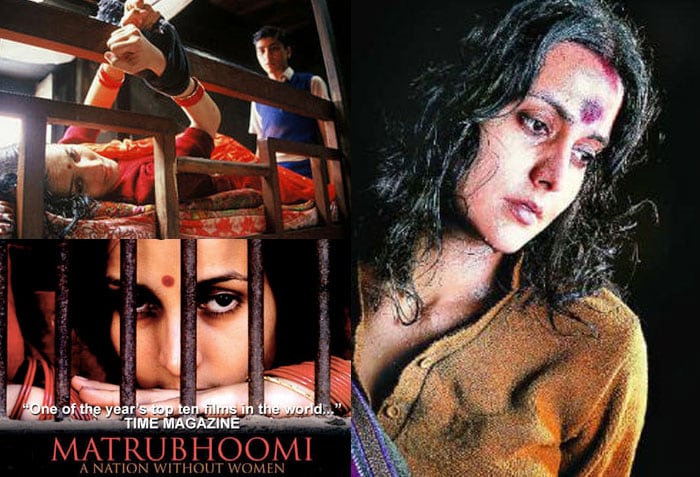 Matrubhoomi: A Nation Without Women is perhaps the most disturbing movie made in Bollywood, ever. It assumes a future in which the female population shrinks so much due to foeticide that men are forced to turn to bestiality.
Mani Ratnam's Yuva does not score as high in the blood and gore department as the other films on this list but there's enough darkness to make it strong viewing. Ajay Devgn, Abhishek Bachchan, Vivek Oberoi, Rani Mukherjee, Kareena Kapoor and Esha Deol star in this political chiller-thriller.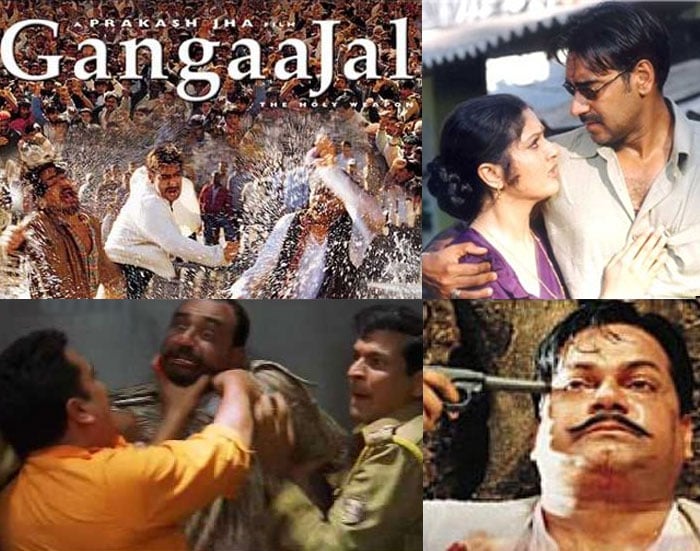 Gangaajal deals with politics, law enforcement and the criminal nexus in Bihar. Ajay Devgn turns in a fine performance as a police officer in this hard hitting movie, peppered with abusive dialogue and violent scenes involving acid throwing.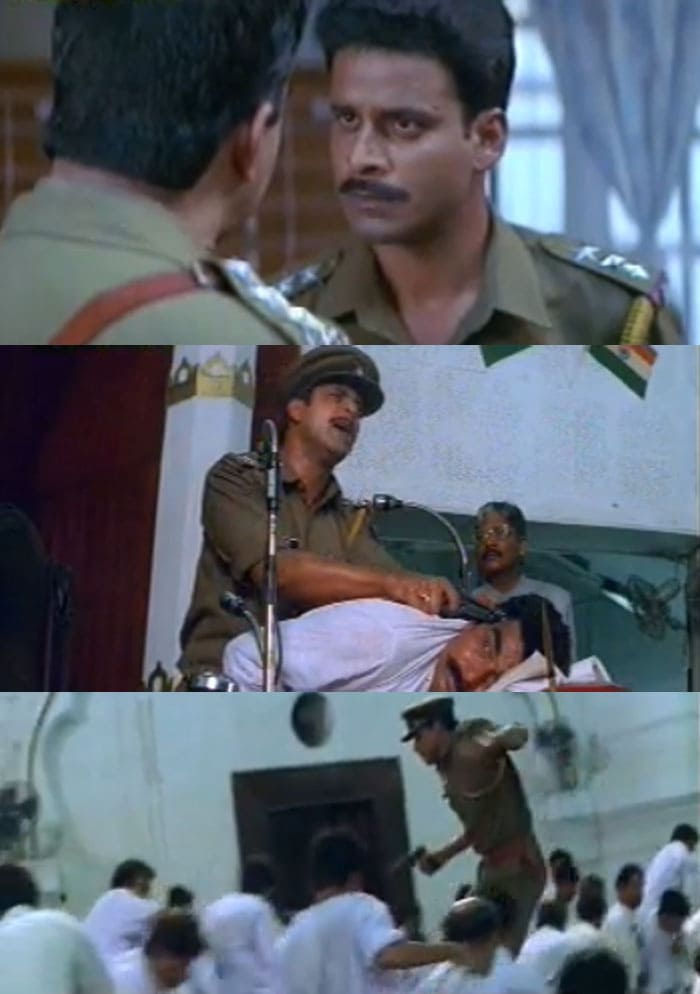 1999's Shool was another political thriller from the RGV arsenal. It explored the nexus between politicians and criminals in Bihar – there's no way that's going to end well.
Shool won the National Award for Best Film while Manoj Bajpai won the Filmfare Critics Award and Sayaji Shinde won the Star Screen Award for Best Villain.