Celebs #FeelingNuts for testicular cancer awareness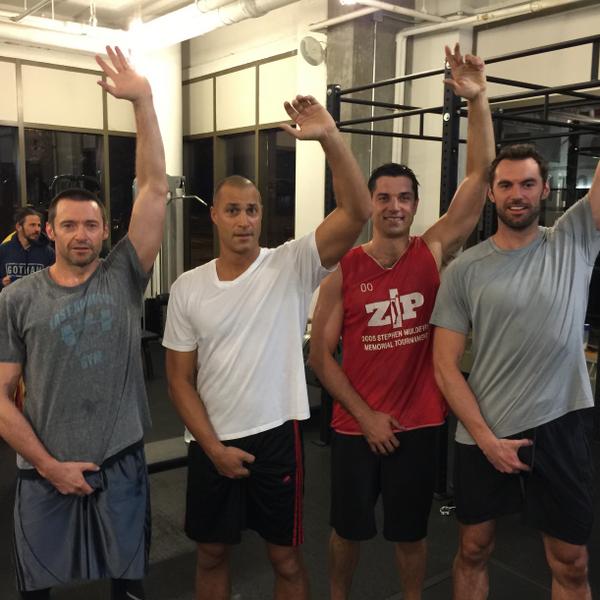 The month of October is known as Breast Cancer Awareness Month, and many celebrities across the world pledge and do their bit to create awareness about it. And while the women do it on a serious note, the men have decided to play it up with humour. Close on the heels of the ALS #IceBucketChallenge which went viral and became a huge phenomenon, comes #FeelingNuts, a social media campaign to raise awareness for testicular cancer. The #FeelingNuts campaign has been gaining momentum since late August, when TV host Rick Edwards tweeted out his crotch grab picture and challenged British comedian Ricky Gervais to do the same. Australian boy band 5 Seconds of Summer joined in mid-September and Hugh Jackman tweeted a picture, re-challenging Gervais.
More about the campaign...
The #FeelingNuts hashtag originated from the UK-based organisation Check One Two, which promotes awareness about testicular cancer. While the hashtag was their September challenge, they began promoting the campaign on YouTube as early as June.
IceBucketChallenge v/s FeelingNuts
So far the #IceBucketChallenge has raised more than $100 million for ALS research. While #FeelingNuts may not raise as much funds, hopefully it will make men more aware about testicular cancer, giving them a chance to grab their crotch for a good cause.
Do It Like A Brother, Do It Like A Dude
Grab Ya Crotch, Wear Ya Hat Low Like Me