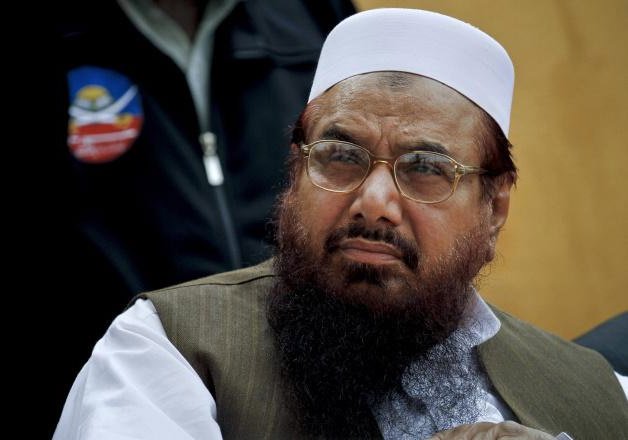 Mumbai terror attacks mastermind Hafiz Saeed has slammed Pakistan Prime Minister Nawaz Sharif for giving a warm welcome to his Indian counterpart Narendra Modi during his surprise visit to Lahore yesterday.
In a video posted on micro blogging site Twitter, Saeed said, "Welcoming Indian PM in such a grand manner, full of warmth is not right."
He also underlined the words from Indian Prime Minister's speech which he had delivered, hours before meeting Sharif in Lahore, at the newly inaugurated Afghanistan Parliament in Kabul.
"Few hours before Modi arrival from Afghanistan, he had openly declared Pakistan to be the cause of terrorism and instability to the region," he said.
"Blaming Pakistan as the cause of all problems faced by the Afghan people, he tried to exploit their sentiments to his favour," he added.
The wanted terrorist further mentioned that Modi's unplanned visit to meet Sharif has 'greatly hurt the sentiments Kashmir people'.
"Modi unexpected visit to Pakistan has greatly hurt the sentiments of nation Kashmir," he said.
Modi on Friday surprised everyone with his decision to visit Lahore to meet his Pakistani counterpart Nawaz Sharif on his way back from Kabul. Modi also visited the ancestral home of Sharif and held talks with him.
Saeed, who orchestrated the November, 2008, Mumbai terror attack in which 166 people were killed, roams around freely in Pakistan despite being a designated terrorist and has made many anti-India remarks and speeches.
The UN has declared JuD a terror organisation and also individually designated Saeed as a terrorist in December 2008. The US has already put USD 10 million bounty on his head.