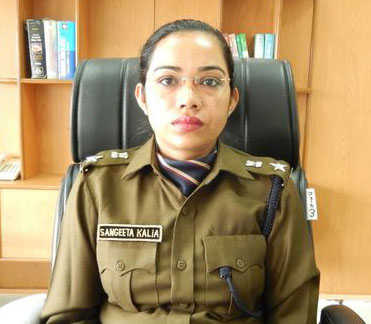 Haryana Health Minister Anil Vij walked out in a huff after the district police chief defied his alleged order to "get out" during a meeting of the District Grievances and Public Relations Committee in the district today.
The confrontation took place when the minister questioned the Superintendent of Police (SP), Sangeeta Kalia, on the alleged illegal sale of liquor in villages. Deputy Commissioner (DC) NK Solanki and ADC Rajesh Jogpal were among several senior officials present.
Vij reportedly asked the SP what the police were doing about multiple liquor sale points in villages within the Ratia sub-division. The officer explained the police's responsibility and mentioned that 2,500 cases had been registered under the Excise Act in the past 10 months, "which was a record".
The reply, however, did not satisfy the minister. As the exchange of words continued, the minister got agitated and asked the SP to "get out" of the meeting. The police officer refused to leave as she felt "she was not in the wrong, and objected to the minister's conduct".
Vij again asked the officer to leave, but she stood her ground. The officer's response angered the minister and he immediately walked out. All BJP workers and committee members followed him.
The DC tried to pacify the minister as he moved towards his car, but Vij refused to relent and drove out of the Panchayat Bhawan.
Speaking to The Tribune, Vij said he would bring the matter to the notice of the Chief Minister. He said in the future, "he would never attend any meeting where the SP was present".
The DC along with other officials continued with the meeting and heard the rest of the listed complaints. Once the meeting was over, district administration and police officials, barring the DC and the SP, met again and condemned the minister's conduct.
In a communication to the Chief Minister, addressed through the Chief Secretary--The Tribune has a copy--they alleged that Vij made "indecent" remarks that the police were getting illicit liquor sold even though the complaint brought to his notice pertained to the Excise and Taxation Department.
"When the SP politely denied any police role in the matter, the minister got angry and humiliated Kalia by asking her to get out… The incident has lowered the morale of the police and the district administration officials… The government's image has taken a hit and the Beti Bachao Beti Padhao campaign is bound to suffer," the letter mentioned, seeking "suitable action against the minister".