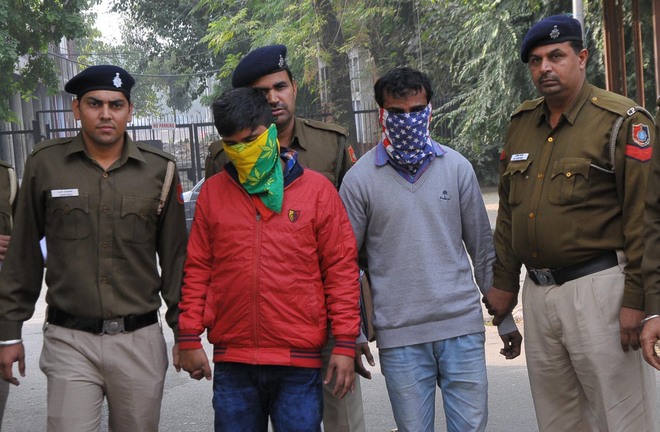 With the arrest of two persons, the Chandigarh Police claim to have solved the murder of a 20-year-old youth in Sector 25. The suspects, residents of the Sector 25 colony, allegedly murdered the victim, Ashish, due to an old enmity with his elder brother.
The naked body of the victim with the face mutilated was found lying in a pit in Sector 25 on December 3. The victim was stoned to death and his body dragged for around 100 meters before being dumped in the pit. The suspects then covered the pit with stones.
Satish Kumar, DSP (Central), said the suspects had been identified as Ombir (27) and Vinod, alias Bedi (24). The duo was arrested near the cremation ground in Sector 25. They were on the run for the past two days.
Police officials said Ombir had an old enmity with the victim's elder brother Shiv. The duo had fought twice earlier. On the day of the incident, Ombir and Vinod were taking alcohol when they saw Ashish pass by. The duo stopped Ashish and had an altercation with him. Sources said Ashish hit Ombir with a brick following which both accused started hitting Ashish with bricks till he died. The duo then dumped his body in the pit. "The blood stained clothes and other articles are yet to be recovered," the DSP said.
The police have sought the custody of the accused for investigation.