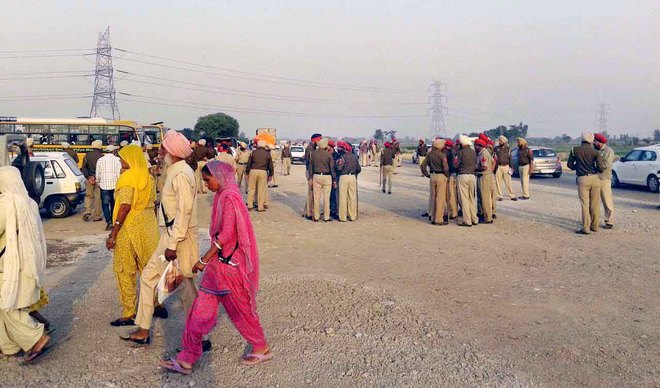 To thwart Sikh activists' proposed gherao of SAD MLAs, ministers and SGPC members in the state, Daler Singh Kherri Sahib wale, chief sewadar of Gurdwara Gurparkash Sahib, Kherri, was "detained" inside the gurdwara.
Daler Singh is among top Sikh religious leaders who have been protesting the incidents of sacrilege.
A number of policemen were deployed on both entries of the gurdwara. They, however, did not prevent devotees from coming to the gurdwara.
Devinder Singh Fauji, a gurdwara employee, said Daler Singh had been detained in the gurdwara to prevent him from meeting his supporters..
Fauji said as per a resolution passed by a gathering at Bargari village, the activists had planned to gherao Akali MLAs, ministers and SGPC members on November 16. The resolution was passed following police failure to arrest the culprits of sacrilege of Guru Granth Sahib at Bargari village. He said instead of arresting the accused, the government had put under house arrest Sikh preachers.