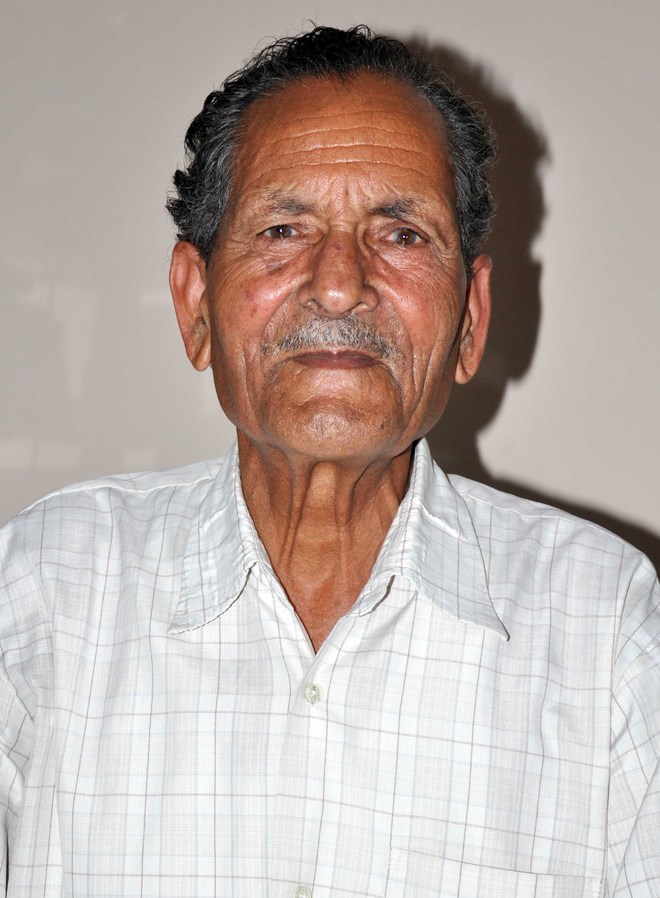 "God is on the side not of the heavy battalions but of the best shots".
For Honorary Capt Hari Prasad Thapliyal, it was divine intervention that saved his life amid heavy enemy shelling during the 1965 war with Pakistan. He fought bravely for the motherland as a true Garhwali would and eliminated several enemy personnel. He had the prefect shot and the enemy had no chance of survival. He remembered Goddess Durga and took aim and the target was never missed.
Then Battalion Havildar Major in 8 Garhwal Rifles, Hari Prasad Thapliyal remembers how many he killed in the famous Battle of Buttar Dograndi in the Sialkot sector of Pakistan. It was September 4, 1965, after the war broke out that the Garhwali bravehearts started from RS Pura in Jammu and finally entered 21 km inside the Pakistan territory.
Hony Capt Thapliyal stayed for over 7 to 8 days in the Pakistan territory during the course of the battle in which he lost several of his colleagues. Braving bombardment by Pakistan Sabre jets and heavy shelling from enemy forces, Hony Capt Thapliyal and his fellow men saved their lives hiding in trenches constructed by fleeing Pakistan forces. At times, they crawled in sugarcane fields to save themselves from enemy bullets, though several of them lost their lives.
During one such night in a trench, as Hony Capt Thapliyal removed his back pack to take out his mess tiffin for having some food, he was aghast to find it and other contents smashed. Then he noticed two holes in the bag evidently made by a bullet that had pierced through it during the operation earlier in the day. But while all items in his bag were badly damaged, the Durga Saptashati book was safe and well placed. A Garhwali Brahmin, Hony Capt Thapliyal, credits this to divine intervention and says it was Goddess Durga who saved him.
Significantly, 8 Garhwal Rifles later got battle honours for winning the Battle of Buttar Dograndi. Hony Capt Thapliyal, now touching 80, still recalls with a heavy heart the martyrdom of his colleagues. He still remembers how his Commanding Officer Lt Col JE Jhirad died in enemy shelling and how Major AR Khan, who led the command after Lt Col Jhirad''s martyrdom, met an untimely end after he was hit by enemy fire while standing atop a Pakistan tank captured by Indian forces. He also recalls Bhura, a jawan from Tehri Garhwal district, who died in front of his eyes.
Hony Capt Thapliyal and his men dealt a big blow to Pakistan forces but they had used all ammunition while a treacherous enemy could return anytime. "We had no ammunition left and we were returning. One of my colleagues told me that he had a few grenades left. I asked him to give a grenade to every jawan. This was to ensure that if the enemy made a covert attack, at least we would not be captured alive as we would use these grenades to kill ourselves," he recalls.
Hony Capt Thapliyal, who resides at Gauchar in Chamoli district, believes that life and death are in the hands of God. His son Diwakar Thapliyal is a teacher in Inter College in Selaqui and lives in Prem Nagar, Dehradun. He thanks the Central government for finally recognizing the contribution of the Indian forces in the 1965 war.