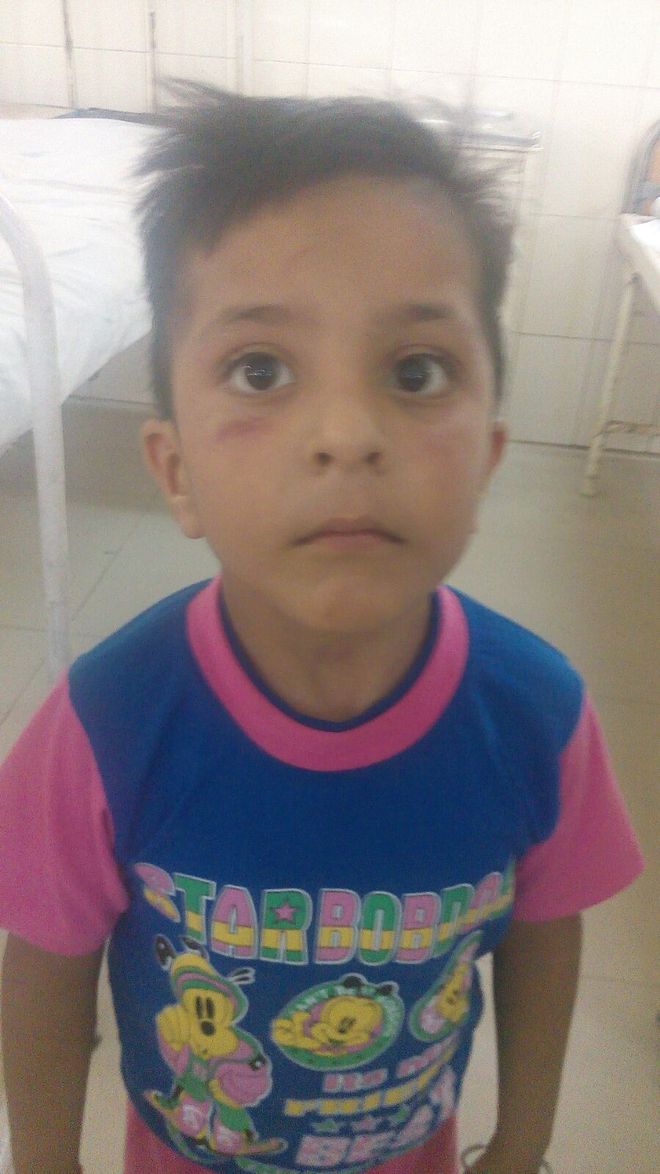 A four-year-student was brutally thrashed by his teacher at a private school in Hisar today. The child's parents have lodged a complaint with the police against the teacher and got his medical examination done at the civil hospital.
Dipansh Kumar's mother, Veena Rani, said she spotted marks all over his face when he returned home in the afternoon. "When I asked him about it, my son informed me that his teacher had beaten him for not completing his homework properly. I immediately rushed to the school and filed a complaint with the school authorities. The guilty teacher, however, filed a counter-complaint saying the child had these marks when he had come to school. Later she admitted her mistake that she had beaten him."
Veena, however, lodged a complaint against the teacher of Lord Krishna Public School, at the 12 Quarters Police Post. "This is a serious incident as corporal punishment has been banned at school, but still some teachers and students allow this which is a crime," she said.
School principal Sudhir Singh, however, admitted the child had been slapped by the teacher which resulted in the marks on his face.