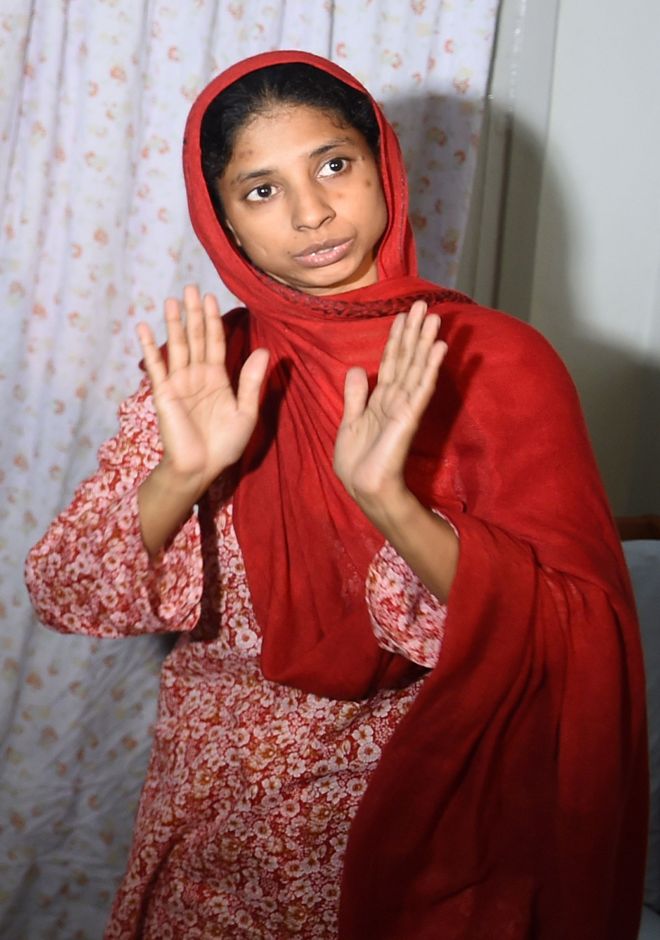 The efforts of human rights activist and Panipat-based lawyer Momin Malik, who is now in Pakistan for providing legal help to bring back a hearing and speech-impaired girl Geeta alias Guddi (in her early 20s) living in Pakistan for the past 13 years, received a jolt today.
Ahmad Saba, District and Sessions Judge, Karachi court, has rejected his plea seeking the custody of Geeta, but has directed the authorities concerned to solve the matter through the diplomatic channel.
However, Momin is pleased with his efforts and the decision. He said he would approach the Indian consulate in Pakistan with the order for further proceedings in 2-3 days.
"My aim is the return of Geeta to her home in India. It could be through any means. It is a positive and welcome verdict, which could expedite the return of Geeta to her homeland," he said.
Earlier, in court, Geeta recorded her statement with the help of an expert and said that she was found by the police in Lahore. They took her to Edhi foundation centre where she did not experience any problem.
Geeta said that she does not know how long she has been in Edhi foundation. When the judge asked her about the area she belongs to in India, she recalled only a rice field and a canal adjacent to her house bearing number 193, said Malik. Geeta went to Pakistan accidentally 13 years ago.
Momin, who is pursuing the cases of 19 persons whose relatives lost their lives in the Samjhauta Express train blast at Diwana railway station in Panipat eight years ago, went to Pakistan to bring Geeta back last month.