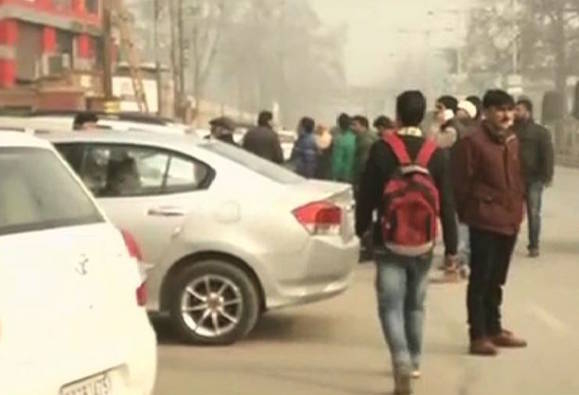 New Delhi: A mild earthquake on Monday afternoon hit parts of North India.
Tremors were felt in Delhi, Jammu & Kashmir and Punjab. Witnesses in Sringara said they ran out of building once the building shook for a few seconds.
USGS has said that a strong 7.2 magnitude quake has struck in Tajikistan.
It had a focal depth of 28.7 km.