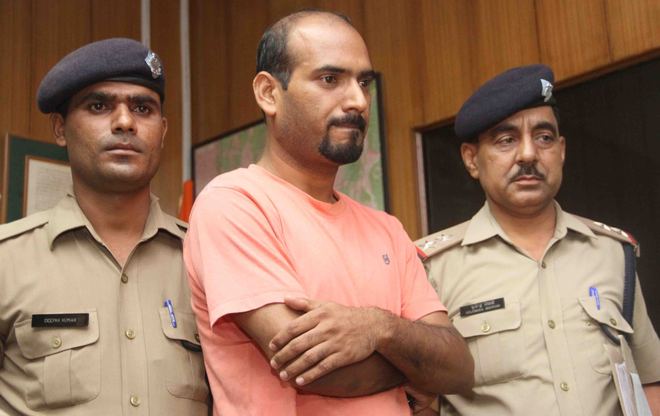 The Special Investigation Team (SIT) arrested a fraudster here today for allegedly selling the same land to many customers by preparing fake documents.
The accused has been identified Sandeep Uniyal, a resident of Kedarpuram, who has duped residents of Rs 15 lakh.
IG, Garhwal, Sanjay Gunjyal told mediapersons at his office here today that Anita Dhariyan, wife of Amar Nath Dhariyan, a resident of Sewalakalan, had filed a complaint stating that Sandeep had sold the same piece of land to several persons.
He said Anita paid Rs 15 lakh as advance money to Sandeepon December 24, 2011. "She has alleged that Sandeep had asked for a year's time to get the purchased land registered at Banjarawala and Kedarpur," he added.
Gunjyal said a police team led by Sub-Inspector Brijendra Naithani was formed to solve the case. The investigating team found that Sandeep had sold the same land to many residents by faking documents. He announced a reward of Rs 5,000 to the police team for cracking the case.