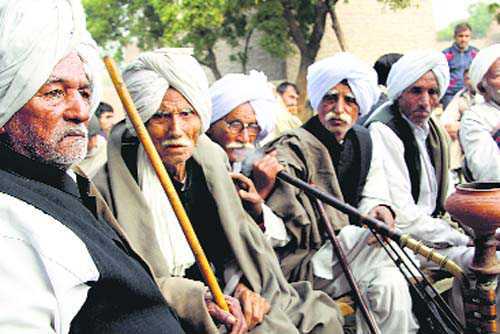 The Supreme Court on Thursday dismissed a PIL challenging the validity of Haryana's new law, mandating educational and other norms for candidates contesting Panchayat elections.
A Bench comprising Justices J. Chelameswar and A.M. Sapre held that the recent amendment to the Haryana Panchayati Raj Act for the purpose was valid.
The amendment had been challenged by Rajbala and two others rendered ineligible by the new law to contest the elections.
Arguing for Haryana, Attorney General Mukul Rohatgi had pleaded that SC had upheld even the two-child norm for contesting Panchayat election (in the Javed versus Haryana case) despite the fact that having three or more children had nothing to do with the ability of the elected representatives to discharge their duties.
On the other hand, the education norms prescribed under the new law had a direct bearing on the efficient functioning of village bodies, Rohatgi said.
He pleaded that a little bit of schooling would be of great help for the elected representatives to understand the nuances of village administration covering a wide range of activities – imposition and collection of taxes, development of agriculture, cottage industries, fisheries, irrigation and forests, and laying of roads and creation of other infrastructure.
The other norms – functional toilet at home and prompt payment of electricity bills and instalments of loans taken from cooperative banks – would ensure the election of disciplined candidates to Panchayats and thereby improve their efficiency and spur rural growth, Rohatgi said.
The petitioners had contended that the norms were exclusionary and discriminatory and these would mainly affect the weaker sections.