Salman Khan finally speaks up on his marriage with Iulia, says "will announce the news on Twitter"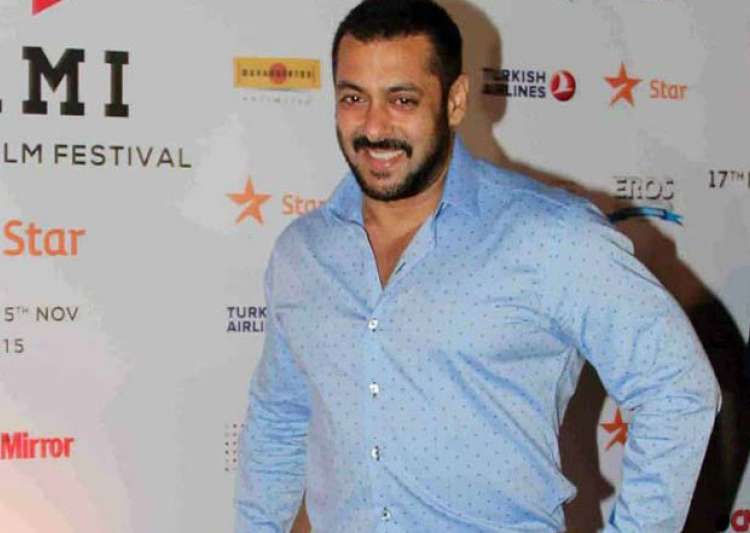 Superstar Salman Khan's marriage is what is posing interest to every tabloid. So much so, that reports of his wedding date went viral in a blink of an eye. His relationship with Romanian model Iulia Vantur is no hush hush anymore and his latest appearances with her have gotten many to believe that he might be getting hitched soon.
Though, since the very beginning Salman has chosen to stay tight lipped on the matter, but not anymore. Salman today at press conference for IIFA awards made it very clear that no one should talk about his marriage other than him.
A stern Salman told media,
"Nai re Baba. Why should I tell you about my marriage? I don't even know your name, I will tweet about it, understand
?"
But media was not leaving Salman at it. The media persons asked him about his wedding plans and he said it is between him and his fans. The Bhaijaan of Bollywood said,
"I would keep the marriage things between my fans and me."
Salman, who was dressed in black, took his younger brother Sohail's side on the entire abusing a journalist row. Salman said,
"My father is 80 years old. If media keeps a boom on his face it is not cool."
It was reported that Sohail abused journalists last night, but he also maintained that the personnel were not allowing his father Salim Khan to get into his car. Sohail, also apologised saying I would never hurt anyone intentionally.
Now, that Salman Khan himself has spoken on the entire marriage rumours, we think all we can do is wait for a tweet from him. It looks like that despite all signs, Iulia might not become Khan bahu after all. Or maybe she might. Salman, we are waiting for a tweet eagerly..