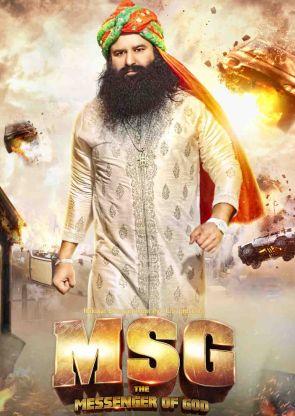 Hours after the Censor Board chairperson Leela Samson leveled charges that the government was interfering in the functioning of the body, the government has come forward and refuted Samson's charges, asserting that it has always maintained a distance from the certification process.
The decision by Samson to resign came amid a row over controversial film Messenger of God featuring Dera Saccha Sauda chief Gurmeet Ram Rahim Singh.
Reacting to the CBFC chairperson's statement that she had decided to resign because of "recent cases" of interference in the functioning of the Board, Minister of State in the information and broadcasting ministry Rajyavardhan Rathore said the ministry has always "kept a hands away distance" from the censor board decisions.
"This latest issue of the chairperson resigning has come to light. I would like to bring to the notice of everyone that the entire censor board and all its members were placed by the previous government. None of them have been changed. No additional member has been put in. The extension that the chairperson has been talking of has been granted to the entire censor board," Rathore said.
Asked if she was aware of media reports that the nod has been given by Film Certification Appellate Tribunal to the film's screening, Samson had said that "I hear so. Nothing in writing yet. It is a mockery of Central Board of Film Certification. My resignation is final. Have informed the (I&B) secretary".
Rathore said the ministry had respected the censor board all along and has kept a distance from its decisions.
"The chairperson talks about coercion, we as the government would like to see that SMS, or a letter where she or any other member has been coerced. Then we would take appropriate action," he said.
Rathore said the censor board is an independent body and it should behave like one.
Samson had said that the term of all the members and the chairperson of the censor board "are over. But since the new government failed to appoint a new board and chairperson, a few were given extension and asked to carry on till the procedure was completed".
"However, recent cases of interference in the working of the CBFC by the ministry, through an 'additional charge' CEO, and corrupt panel members has caused a degradation of those values that the members of this board of CBFC and the chairperson stood for," Samson had alleged.