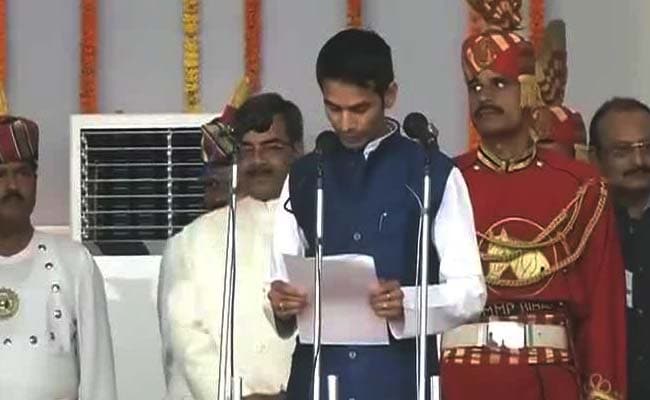 Patna: After his son Tej Pratap Yadav was asked to repeat his oath as Bihar minister after a fumble, Lalu Yadav says that Prime Minister Narendra Modi should do the same.
Mr Yadav tweeted a link to PM Modi's oath-taking in May last year and said that when he had to say "Akshunn" or "to uphold" India's sovereignty and integrity, he said "Akshann."
"If he didn't say Akshunn, then his oath is useless. The PM must be sworn in again. Akshann means nothing in Hindi," Mr Yadav tweeted.
He added: "PM's agenda is to divide the country because he never took oath to uphold India's unity."
On Friday, Tej Pratap, Lalu's older son, was asked by Governor Ramnath Kovind to repeat his oath after said "Upekshit (neglected)" instead of "Apekshit (expectations)". Even in his second attempt, he fumbled on another word.
Tej Pratap and his younger brother Tejaswi have both become ministers in the Nitish Kumar government after winning their very first election. Tejaswi, who is seen to be Lalu Yadav's political heir, has become deputy Chief Minister.