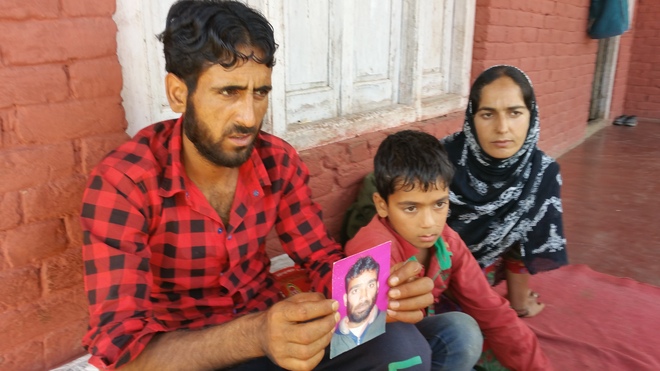 The Northern Army Commander has confirmed life imprisonment awarded to six Army men, including two officers, by an Army court for the killing of three youths in a fake encounter in Machil, Kashmir, in 2010. The incident had triggered a spate of violent protests in the Valley.
"General Officer Commanding-in-Chief, Northern Command, Lt Gen DS Hooda, has confirmed the sentence of the Summary General Court Martial in the Machil encounter case. Colonel Dinesh Pathania, Captain Upendra, Havildar Devendra Kumar, Lance Naik Lakhmi, Lance Naik Arun Kumar and Rifleman Abbas Hussain have been awarded life imprisonment," said a defence spokesperson.
An Army source said following court martial proceedings, the sentence of life imprisonment had to be confirmed by the Northern Army Chief. On December 25, 2013, the Army had ordered court martial proceedings against the six personnel.
The incident came to light on April 30, 2010, when bodies of the youths were shown by the Army as those of militants trying to sneak into the Valley from the higher reaches of Machil. However, it was established by the Jammu and Kashmir Police that they were unemployed youths — Mohamad Shafi, Shehzad Ahmed and Riyaz Ahmed — of Nadihal in Baramulla district.
In July 2010, the police had chargesheeted nine persons, including the six Army personnel. But the police had to hand over the probe to the Army after it was assured of a detailed inquiry into the case. Following an investigation, the Army ordered courtmartial proceedings against the six personnel. The encounter resulted in widespread unrest, which left over 120 persons dead.