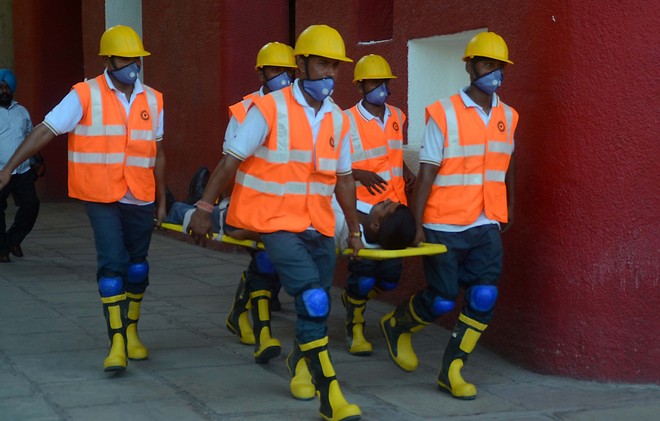 A major mock drill on earthquake and fire was conducted at the Punjab and Haryana High Court here today.
The UTís Disaster Management Department, headed by Prince Dhawan, SDM (Central)-cum-Nodal Officer, Disaster Management, Chandigarh, conducted the exercise, which saw participation of personnel from the National Disaster Response Force (NDRF), Fire Department, Health Department, Chandigarh Police and the Indo-Tibetan Border Police (ITBP).
The acting Chief Justice of the High Court, along with Judges, was present during the exercise. Besides, all registrars, High Court officials and staff and advocates actively participated in the drill.
The exercise began at 11.24 am with a sound of siren and the entire High Court building was evacuated within 10 minutes.
Sanjeev Kohli from the Disaster Management Department, along with staff of the department, managed the drill.