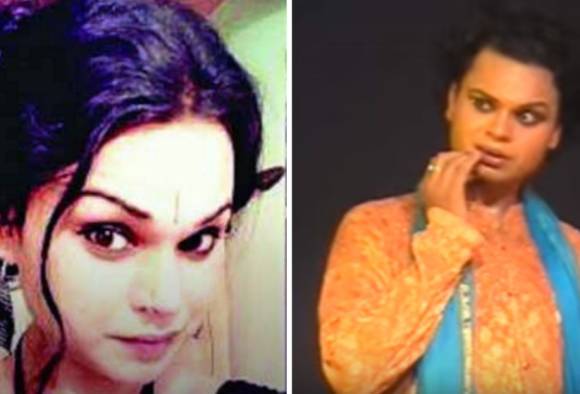 Meera (L) after her sex change surgery from Gaurav (R)
A kathak dancer from Lucknow has undergone sex change surgery to live a normal life with Pakistani beloved, Rizwan, braving opposition.
Three difficult operations Gaurav had undergone over the previous nine months to become Meera. He had transformed into a girl, thanks to the efforts and expertise of Mumbai-based doctor Mithlesh Mitra.
Gaurav changed his life along with body and gender for his Pakistani boyfriend Rizwan whom he connected with over Facebook five years ago.
Meera said she grew up normal and had affairs with women. She was about to marry when she met Rizwan over a social networking site in connection with her PhD.
On Skype chat, they had the face-to-face meeting.
Talking about money, Kathak dancer said, his friends pitched in for the Rs 8 lakh needed for the entire surgery.
All over the country, Gaurav has performed and has also written two books on Sufi poetry, and Indian classical music and dance. Presently, he is involved in research on the Lucknow 'gharana' (school) of Kathak. However, in March, he is looking forward to meeting the love of his life.