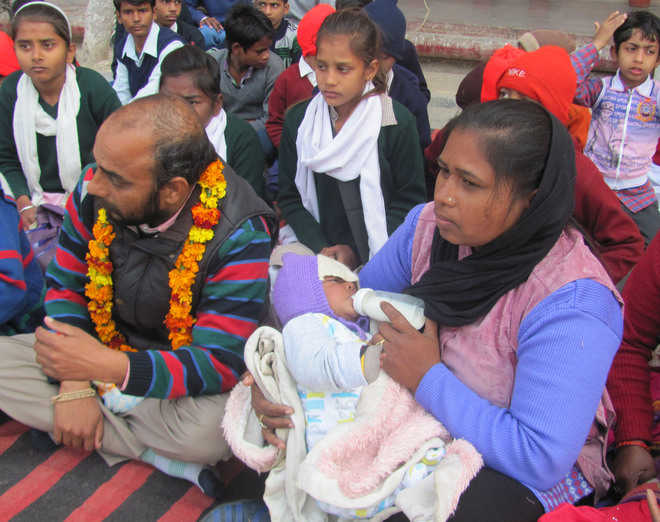 Inmates of Bal Anaath Ashram, an orphanage at Ladwa in the district, and member of the staff protested against the non-release of government funds.
Led by ashram's founder president Shishpal Madhan, children and staff members observed a symbolic fast at the Mini-Secretariat here.
The ashram is the only government-recognised orphanage in the district functioning for eight years. It is registered under the Juvenile Justice Act
"The state authorities have not been releasing funds without citing any reason. In the absence of any financial support, it has become challenging to take care of children. The centre solely depends on voluntary donations that are insufficient to keep it running. Repeated representations to the authorities concerned have failed to yield any result," Madhan claimed.
PR Nath, general secretary of the Confederation of Non-Governmental Childcare Institutes, said the body had submitted a representation to the President.
"During 'Operation Muskan', a nationwide drive to trace missing and destitute children and reunite them with their parents, the Kurukshetra police had admitted nearly 100 children to the Ladwa orphanage…. Officials have turned a blind eye to the underprivileged children," said Nath.
Kurukshetra Child Welfare Committee officials met the protesting inmates and assured them of taking up the matter with the Child Welfare Department.