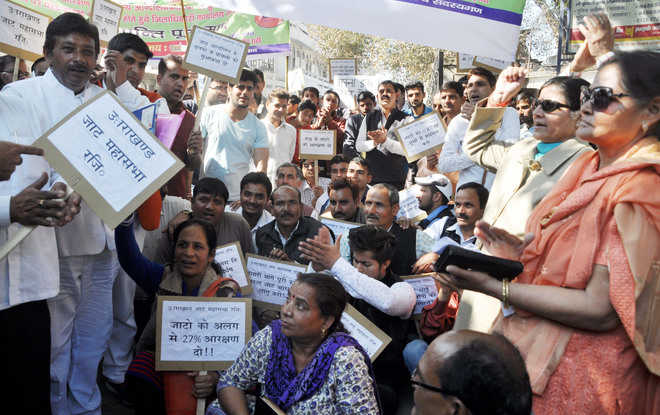 Members of the Uttarakhand Jat Mahasabha held a protest rally in support of reservation for the Jat community here today. They said the Central government should give OBC status to the community. The agitators under the leadership of Mahasabha state president Ompal Singh Rathi gathered at the Parade Ground.
The protest rally passed through Kanak Chowk, Rajpur Road, Clock Tower, Doon Hospital Chowk, and culminated at the District Magistrate's office. The protestors shouted slogans in support of their year-long pending demand of reservation.
The protestors submitted a memorandum to District Magistrate Ravinath Raman for President Pranab Mukherjee and Prime Minister Narendra Modi.