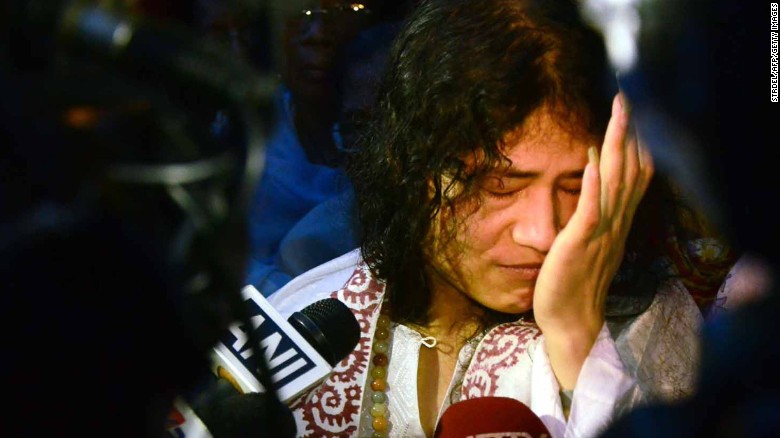 After nearly 16 years, the world's longest hunger strike is due to come to an end Tuesday.
Human rights activist Irom Sharmila started her strike in 2000, after 10 civilians were allegedly killed by Indian soldiers in the country's northeastern Manipur state.
Since then, Sharmila, also known as the "Iron lady of Manipur," has been striking to protest India's Armed Forces Special Powers Act (AFSPA), which gives sweeping powers to the military to search properties, detain suspects without warrants and even shoot on sight.
The 2005 Nobel Prize nominee was moved from Jawaharlal Nehru hospital in Manipur -- where she has been in judicial custody -- to court Tuesday morning local time amid heavy security.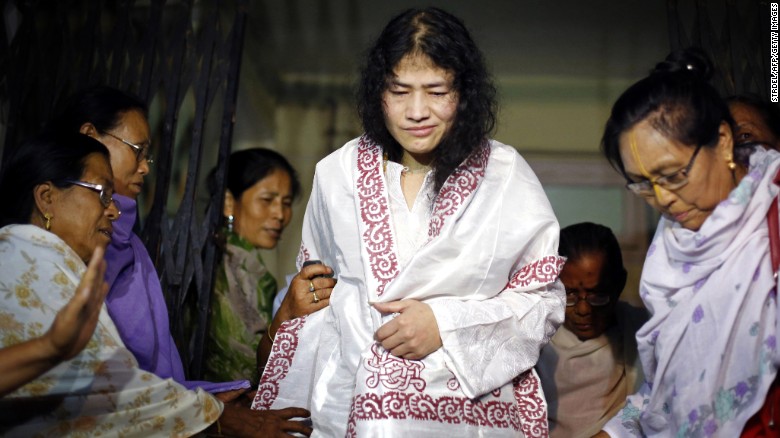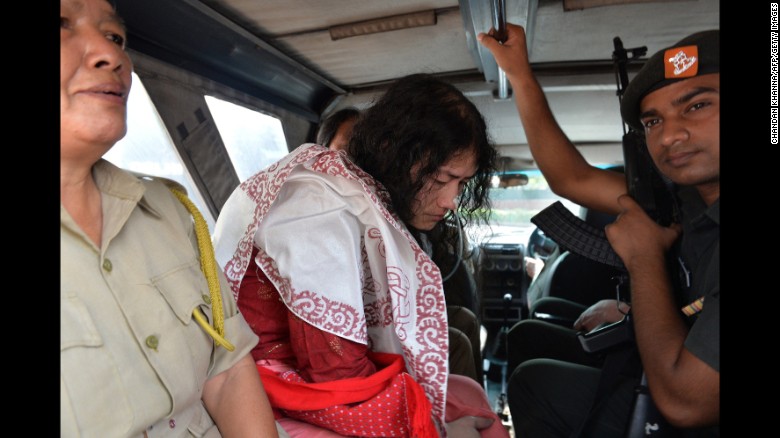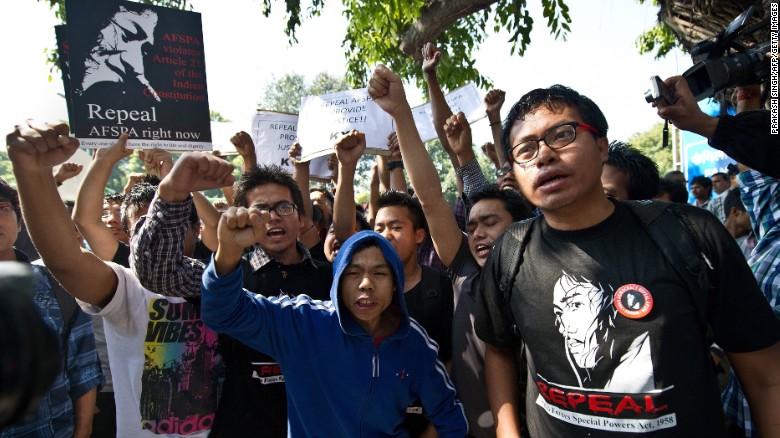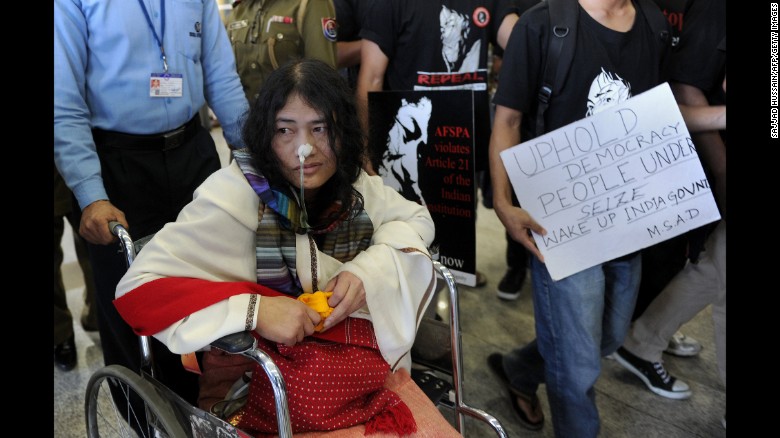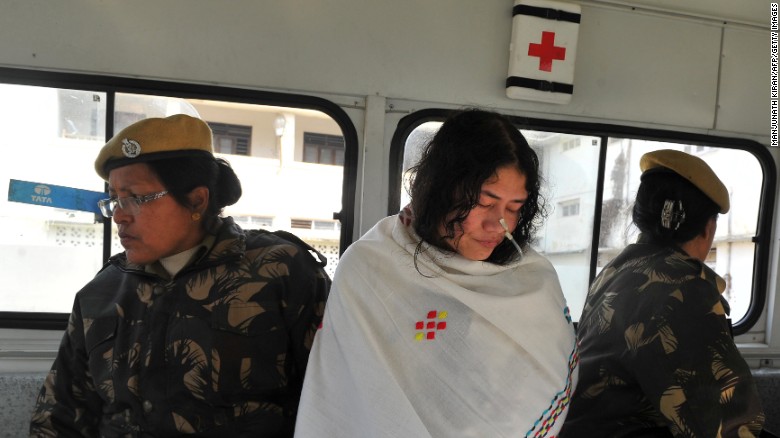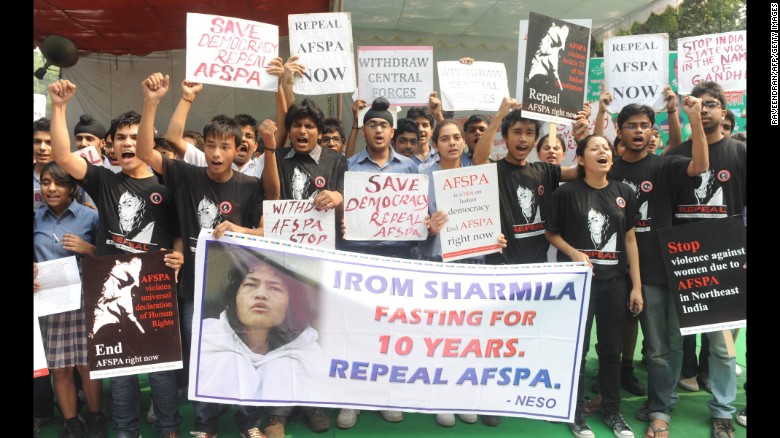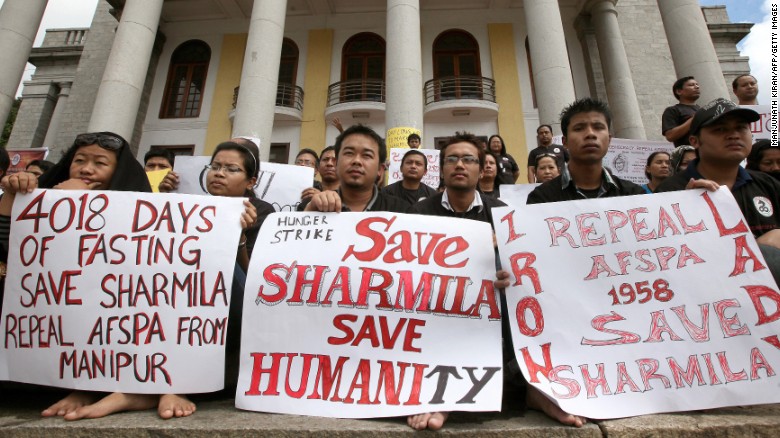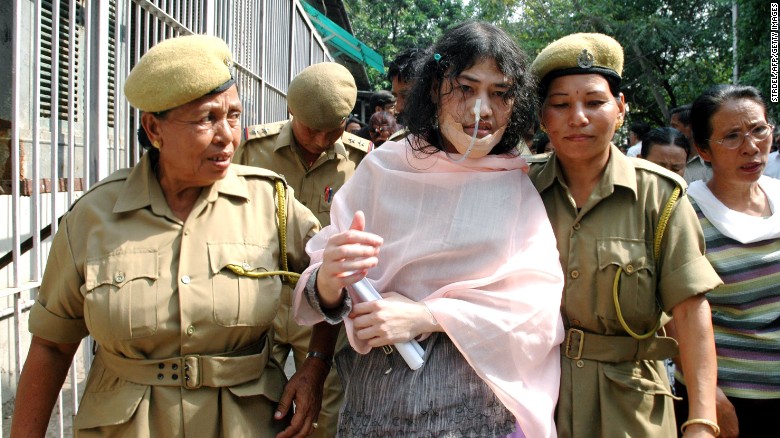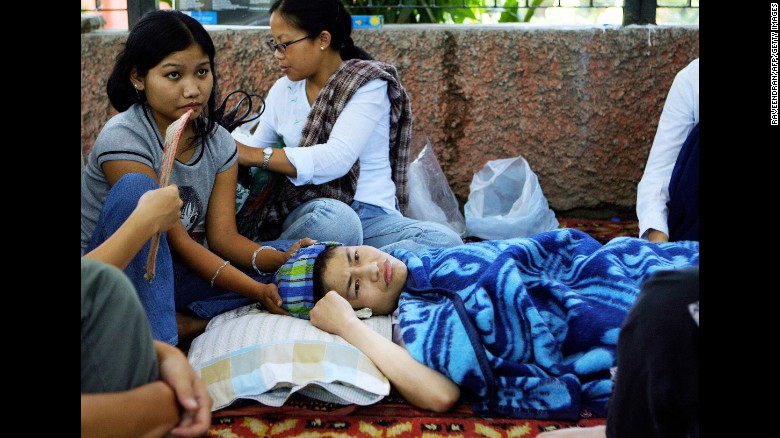 Suicide, or protest?
Since 2000 the activist has been arrested at least 14 times for trying to kill herself, prompting authorities to force feed her under a law that makes attempted suicide illegal. She has been force-fed through a drip in her nose for over a decade.
However, in 2014, her lawyer, Khaidem Mani, challenged the suicide charge, citing the country's history of hunger strikes.
In court he referenced how Mahatma Gandhi used the same mode of protest during the nation's independence struggle. He also argued that hunger strike was not a crime.
The magistrate ruled there was insufficient evidence to prove she was attempting to commit suicide. In doing so, he overturned a lower court's attempt to put her on trial for attempted suicide.
After the court ordered her release, Sharmila resumed her hunger strike, according to her lawyer.
Supporters of Sharmila shout slogans outside the New Delhi court where she made an appearance in March 2013. The activist rejected suicide charges put against her by the Delhi government.
It is believed that after her hunger strike ends, she will campaign as an independent candidate in an election due to take place next year in Manipur, an impoverished, landlocked state in India's remote northeastern belt.
For years, many Manipuri tribal communities have resisted the authority of Delhi, claiming they have suffered neglect from the central government. This disaffection has given rise to occasional outbreaks of violence.
However, Sharmila's brother, Singhajit, told CNN that Sharmila's political aspirations could not be confirmed until her release later Tuesday.