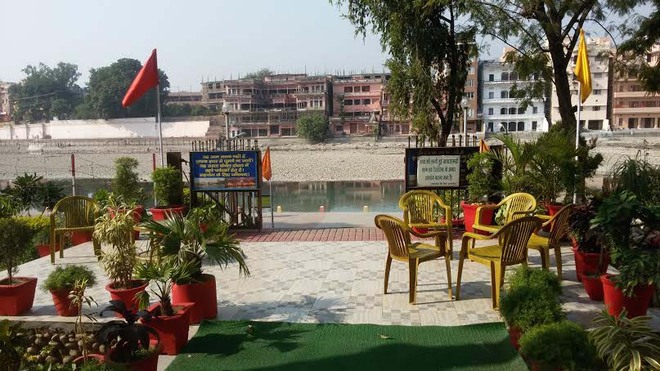 Hotel Alaknanda, run by the Uttar Pradesh Tourism Department alongside the Ganga canal, will be renovated keeping in mind the Ardh Kumbh fair. The fair is expected to draw about 4 crore pilgrims and tourists from across the world in Haridwar.
As the Alaknanda Hotel is a few hundred metres away from the sanctum sanctorum of Brahma Kund, Har-ki-Pauri, a large number of people and tourists come to this hotel.
Uttar Pradesh Tourism Corporation chairperson Sudeep Ranjan Sen said as Alaknanda Hotel was a landmark hotel in the pilgrim city of Haridwar, with VVIP, VIP, domestic and international tourists coming here round the year, the need to give it a new look was felt strongly.
"Along with the Alaknanda Hotel, the Uttar Pradesh Tourism Department has earmarked 12 other hotels for renovation for which Rs 14 crore has been sanctioned by the Uttar Pradesh Government. The Alaknanda Hotel is also in this list of hotels to be renovated and upgraded with new design, colour and additional infrastructure to be put in. We will also be training the hotel staff and employees to ensure that the visitors and guests get assistance of international standards at the hotel," Sen said.
The quality of work and the inclusion of local culture, design, artefacts etc will be ensured in renovation work of the hotel as Uttarakhand is a hill-culture based state.
Hotel manager Subash Aggarwal said the hotel attracted a large number of people from across the world, with its USP being the proximity to Ganga ghat, National Highway 58 and 72 as well as Har-ki-Pauri.