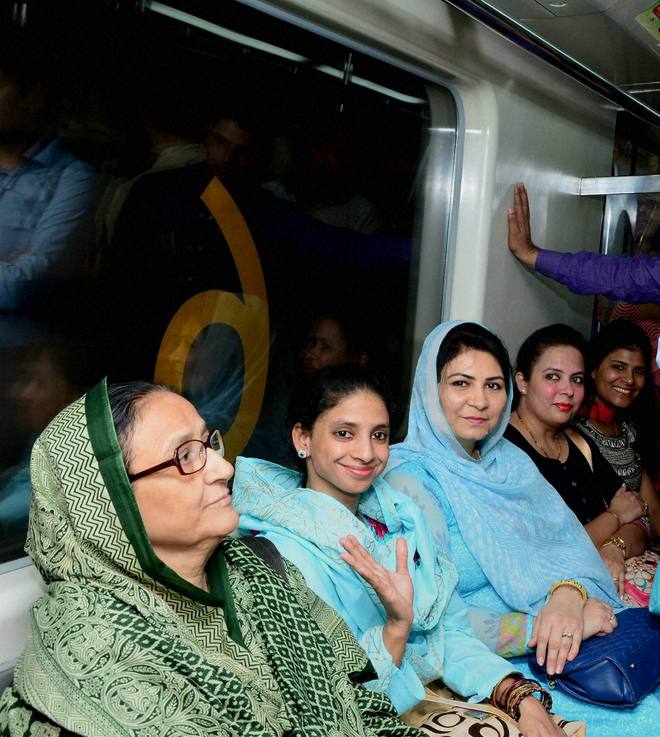 After her return to India, Geeta, now 23, has rejected claims of her prospective parents — the Mahatos — about being married and having a child.
The rejection doused the only flicker of hope the Ministry of External Affairs had about reuniting Geeta with her long lost parents.
This happened simultaneous to Geeta yesterday refusing to recognise the Mahatos as her parents though she earlier identified them when India's High Commissioner to Pakistan TCA Raghavan showed her their pictures in Karachi.
"Geeta says she was never married and certainly never had a child as the Mahatos claimed," Foreign Minister Sushma Swaraj said, adding that ever since India began the search for Geeta's parents, four couples had claimed to be her family.
Two of these from Punjab and Uttar Pradesh have been ruled out after the government verified their antecedents with the help from respective chief ministers. Geeta, who met Delhi Chief Minister Arvind Kejriwal today, will now head to Indore-based Mook Badhir Sanstha to find a new life till her parents are traced through scientific means, including DNA tests.
Asked why it took so long to repatriate an Indian citizen who had strayed into Lahore way back in 2003 even when the Pakistan media had in 2012 highlighted her case, Swaraj took a jibe at the previous Congress-led UPA government saying: "Because we (the NDA government) came to power only in 2014."
Repatriation of Geeta became possible after additional Pakistan media reports on her life in the wake of July release of Salman Khan-starrer "Bajrangi Bhaijaan". These reports were inspired by similarities between the story of Geeta and the girl protagonist in the film who had strayed into India from Pakistan and was reunited with her family by Bajrangi, played by Salman. "The film helped in highlighting Geeta's case," Swaraj admitted, adding that she asked TCA Raghavan and his wife to meet the girl in Karachi and establish her identity.
"After we verified she was an Indian, we began searching for her parents. Geeta recognised Janardan Mahato and two of his children as her siblings. The headway encouraged us, though we had made up our mind to bring her to India irrespective of whether her parents were traced," Swaraj says.
It was in August that India declared Geeta as a citizen and initiated the process of her return which Pakistan facilitated. Homecoming accomplished, Geeta now says she wants to meet Salman Khan, whose reel life depiction of a wandering Pakistani girl made her return possible. Rarely though fiction sometimes does cross the path of reality as evident in Geeta's dramatic story which senior Congress leader Digvijay Singh today described as "strange".