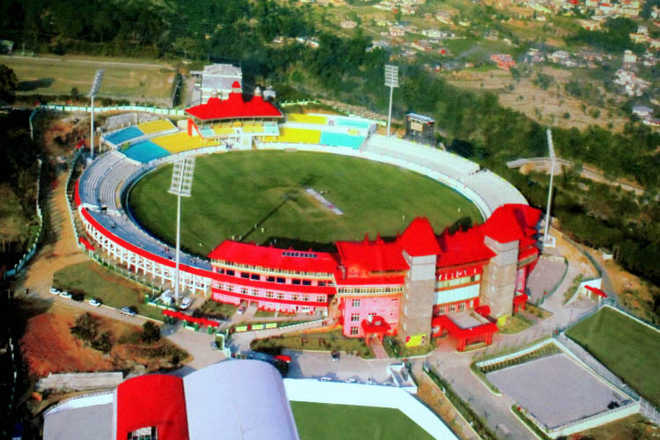 Dharamsala has failed to make it to the list of 20 cities selected under the Smart City scheme, but the state can draw solace from the fact that the town figures on the list of 23 cities having been put on the 'fast track'. It can send its updated nomination before April 15 to appear on the second list.
The information was conveyed to Additional Chief Secretary (Urban Development) Manisha Nanda during video-conferencing of the Cabinet Secretary and senior functionaries of the Urban Development with all state functionaries.
"Dharamsala ranks seventh on the list of 23 cities that have been put on the 'fast track' giving us a chance to send in our revised nomination by April 15 and make it to the second list," said Nanda.
Not willing to take any further chances, the state government has decided to seek the help and guidance from French consultants before sending the nomination. The three cities of Chandigarh, Nagpur and Puducherry have already been included in the list of cities which will receive guidance from French consultants in reshaping their nominations for the smart city selection.
Nanda said Dharamsala with a score of 48.10 stood a bright chance of making it to the second list to be released in April.
"Being fast-tracked means that it will be more of a hand holding by the Union Urban Development Ministry where the shortcomings or areas where we lagged behind will be covered," she said.
Notwithstanding the bitter controversy over the selection of Dharamsala, Town and Country Planning and Urban Development Minister Sudhir Sharma is still hopeful.
"Dharamsala stands a bright chance of making it to the second list as we have good achievements like LED streetlighting and proper garbage disposal system," said Sharma.
It is reliably learnt that the main reason for Dharamsala failing to make it to the first list of 20 cities to be developed as smart cities was the unusually high figure of Rs 5,000 crore cited in its nomination for developing the city. "Whereas Delhi had quoted a sum of Rs 1,897 crore and Ludhiana a sum of Rs 1,049 crore for developing the cities. Dharamsala with a much smaller size and population quoted Rs 5,000 crore, which went against us," said a source.