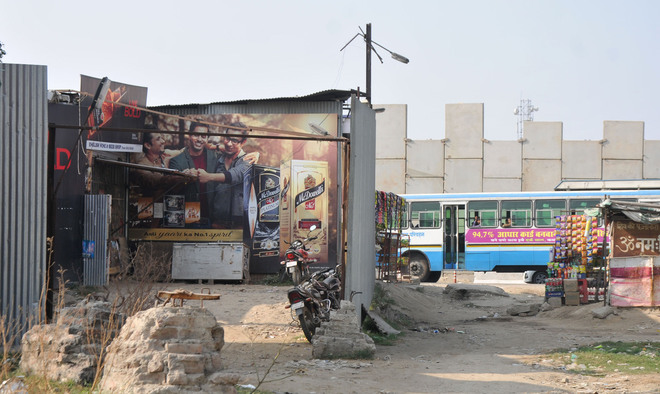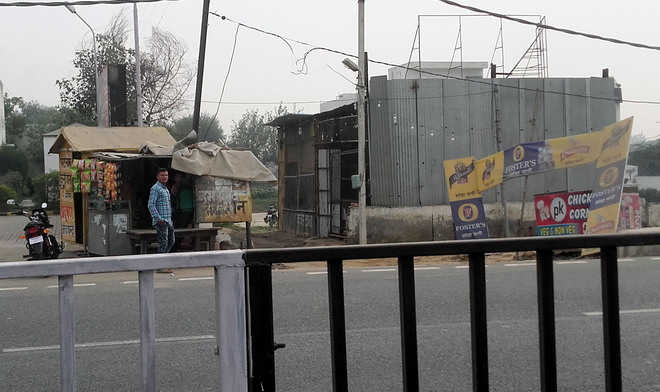 In spite of a High Court order that liquor vends should not neither be visible nor accessible from highways, several liquor vends are being operated along the National Highway 1.
Some of the vend owners have covered the main entry points with tin sheds. An alternative entry points from sides have been created.
Hoardings are put up along the NH-1, displaying the names of liquor companies and indicating the directions to liquor shops.
A team of The Tribune found out several liquor shops continue to run their business on the NH-1 in Karnal and Panipat districts.
The main entry point of one such shop at Namastey Chowk is covered with a tin shed. There's another entry point which is not visible from the highway.
A liquor shop owner in Gharaunda has changed the entry point. Another liquor shop near a petrol pump near Gharaunda is also violating the HC direction.
The situation is no different in Panipat district as two liquor shops were found along the NH-1. An owner of one of them has put up a display board of a liquor company.
A Chandigarh-based NGO Arrive Safe had filed a plea in the High Court in December 2012, seeking removal of all liquor shops along highways, as he said mixing drink with driving was one of the causes of road accidents.
The HC had, in March 2014, ordered that all liquor vends along the NH-1 should be removed.
Since the order has not been complied with, the NGO filed a contempt of court plea in August 2014. It demanded the NHAI and Excise Department have to ensure compliance of the HC direction.
"I have approached the High Court to save people's lives," said Harman Singh Sidhu, president, Arrive Safe.
He said neither NHAI nor Excise and Taxation Department admitted that existence of liquor shops along the NH-1, besides denying violation of the court order and the Excise Policy, 2015. "In reality, several liquor shops are running along the NH-1," he said.
Deputy Excise and Taxation Commissioner (DETC), Karnal, Anil Kadiyan, who has an additional charge of Panipat, said: "There is no liquor shop visible or accessible from the NH-1. My team keeps a vigil on the highway so that nobody can violate the HC order."
About Panipat, he said: "I took charge last week and directed officials to ensure compliance with the HC order. No hoarding directing people to liquor shops should be put up along highways."