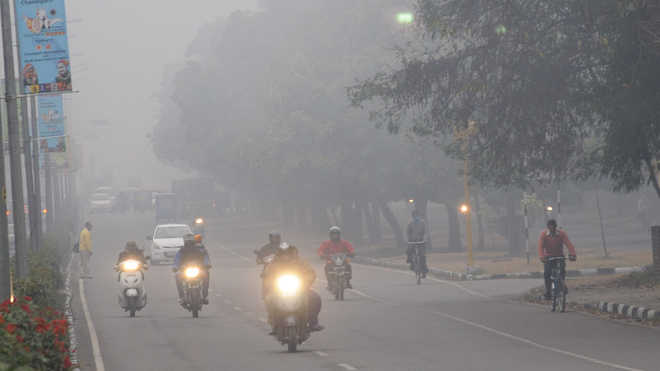 The city will witness dense fog in the next three days. The Met Department has said there will be dry weather on Friday with the maximum temperature touching 21 degree Celsius and minimum temperature 8 degree Celsius.
On the first foggy day this year, the residents were relieved as no train or flight got delayed due to fog. However, dense fog in the coming days might affect the rail and air traffic.
Director of the Met Department Surinder Pal Singh said there were chances of light showers in the city due to western disturbances on January 18. He said fog would lead to a dip in the day and night temperatures and cold weather would continue.
Today, the maximum temperature was 15.2 degree Celsius and minimum temperature 9.4 degree Celsius, four notches above the normal.
There was no effect on the arrival and departure of flights today. In fact, only three trains arrived late by 5 or 8 minutes at Chandigarh railway station.