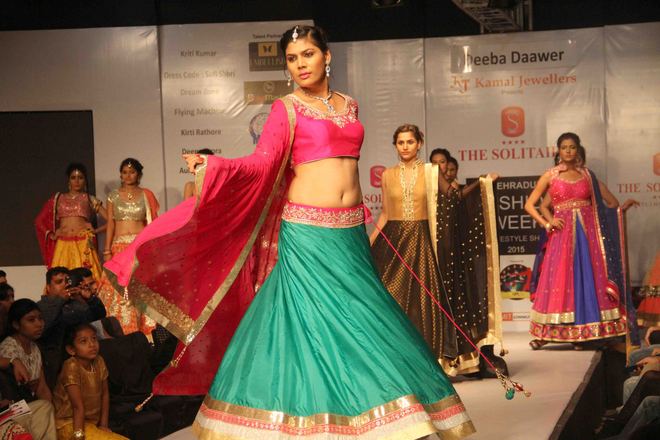 A three-day Dehradun Fashion Week and Lifestyle Show, 2015, concluded here today. The showstoppers for today's events were Zubin Nautiyal and Shivangi Joshi. Zubin is a well-known singer who sang the tune 'Zindagi' from the movie "Bajrangi Bhaijaan". He came to prominence when he sang for the film "Shaukeen". On this occasion he sang the song "Bandeya Mur Gaya" from the movie "Izaafa". Shivangi is a TV actor who currently stars in the serial "Begusarai".
Designers participating today included Kriti Kumar, Sufi Sabri and Deeba Daawar. Also showcasing their sartorial excellence was Flying Machine, Puneet and Nidhi. The make-up artist for the occasion was Sohni Juneja, rated among the top 15 makeup artists in New Delhi by ShaadiSaga, a wedding website.
The show was presented by Kamal Jewellers in association with the Fashion Walk Management and was organised by Platform Events. The fashion extravaganza, a collective joint venture between Hotel Solitaire and Sinmit Communications, served as a platform where some of the most innovative designers in the country displayed their designs on the ramp.