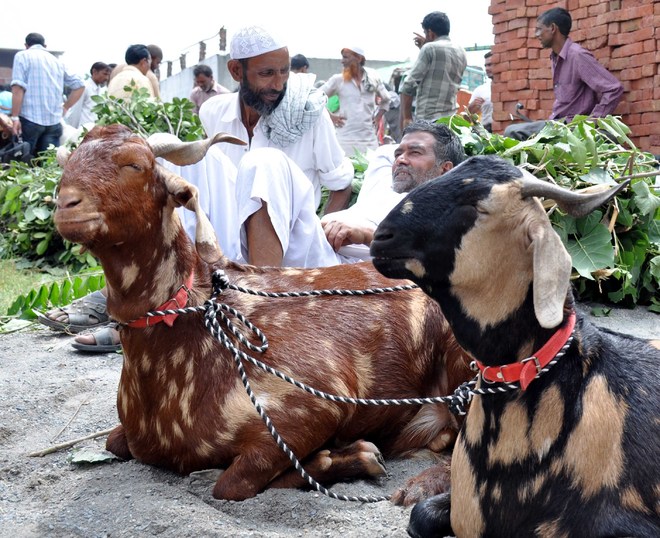 Hazi Irfan sold Sonu, which has been the cynosure of his eyes for the past two years, for Rs 2 lakh yesterday to be sacrificed on Bakrid. Sonu, one of the most healthy rams, was a star and everyone in the Bakra mandi organized for the forthcoming Id-ul Zuha festival here was liked for its beautiful skin and body. He is a ram of the Ajmeri breed with a beautiful white furry coat and massive built. Hazi Irfan, The proud owner of Sonu, stated that, "I am happy to sell the most expensive ram at the Bakra mandi in Dehradun. I reared it with full devotion and it will be a beautiful gift for the Allah this Bakrid".
As the festival of Bakrid is nearing, Muslims are thronging the mandi to sell and buy rams. People from nearby towns also arrived at the mandi to exhibit their rams and goats of different breeds. The mandi near the ISBT was teeming with thousands of rams accompanied by their owners. Raju, a ram of the Totapari breed, owned by Naseem Ahmed fetched him Rs 90,000. Naeem said it was not a mere business for him but it also gave him a sense of satisfaction. "My ram will be sacrificed for the almighty," he added.
The latest trend of online shopping has also attracted ram owners, as some of them were selling their rams on the internet to buyers in distant areas. Rashid Ahmed, owner of four rams, said, "I have posted photos of my rams on an online marketplace and in case I can't sell them at the mandi, I will sell them online".