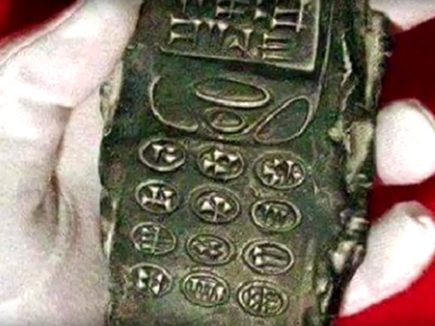 Austrian archaeological excavation found in a mobile phone which is claimed to be 800 years old. In the 90s when it looks like the mobile phone.
Social media has been heavily discussed. The phone's buttons seem to Sfanlipi, which was used in ancient times. Scientists claim that the call Sumerian civilization in Mesopotamia (modern Iraq), people used to use.
Many such claims are being made about this phone which is being said that the phone was found during excavations in Austria this year. However, in January 2012 to call for the removal of similar claims were made.
Earlier today we know as a mobile phone, from its discovery 42 years ago was officially today. Martin Cooper of Motorola's first mobile phone prototype Dyna TAC (DynaTAC) 4 अप्रैल 1973 was launched.