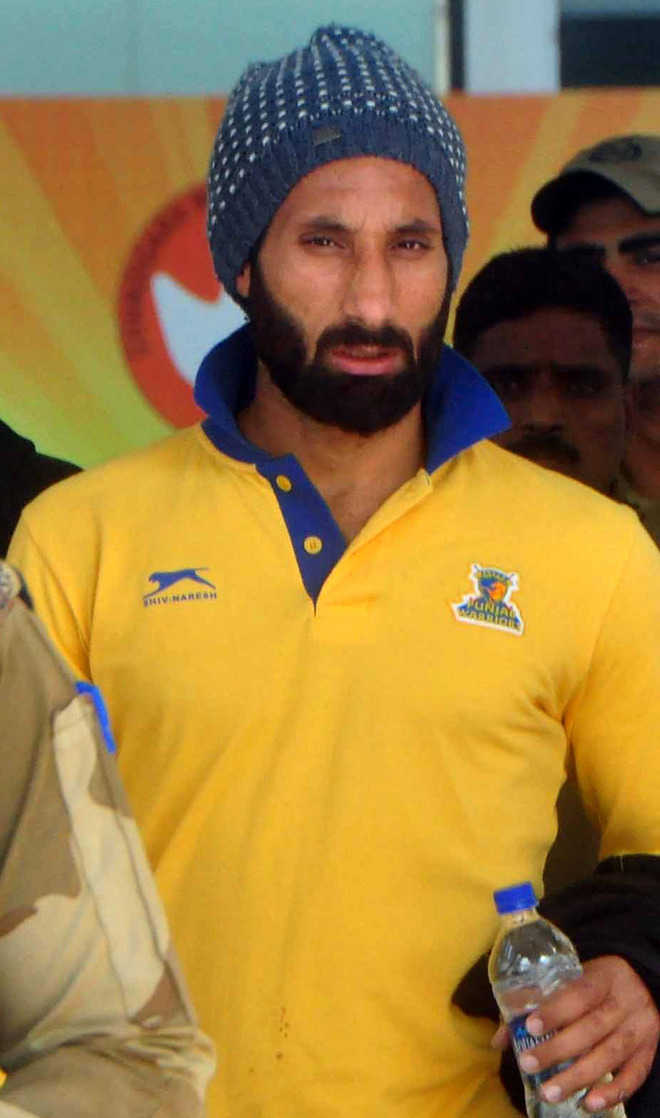 Rubbishing sexual harassment charges against him, Indian hockey captain Sardar Singh today said the complainant, a former member of the British hockey team, was known to him "but it is wrong to say that I assaulted her".
The Ludhiana Police Commissioner, Paramraj Singh Umranangal, has formed a special investigation team (SIT) under Additional DCP Satbir Singh Atwal to look into the matter.
In her complaint to the Ludhiana police, the woman has alleged that Sardar Singh had sexually exploited her on the promise of marriage.
"At present, my focus is on the ongoing HIL. I have a match tomorrow. It is a very grave allegation. I will go through the police report and consult my lawyer. I will answer all queries but I need some time," said Sardar Singh. Denying he was ever engaged to the complainant, he said: "Nothing of the sort happened." At his Sant Nagar residence in Sirsa district, his father, Gurnam Singh, claimed that it was a plot to ruin his son's career.
He said his son had carved out a niche for himself through sheer hard work and had brought glory to the country. He said the complainant was his son's friend and had visited the family at their Sant Nagar residence. "She was not engaged to my son.The allegations are false," said a visibly upset Gurnam Singh. Sant Nagar sarpanch Gurdeep Singh said: "The truth will soon come to the fore soon and I have no doubt that our boy will be proved innocent." Padma Shri and Arjuna awardee Sardar Singh is a DSP with the Haryana Police. In Chandigarh, Haryana Chief Minister Manohar Lal Khattar said: "Whosoever is found guilty will not be spared."