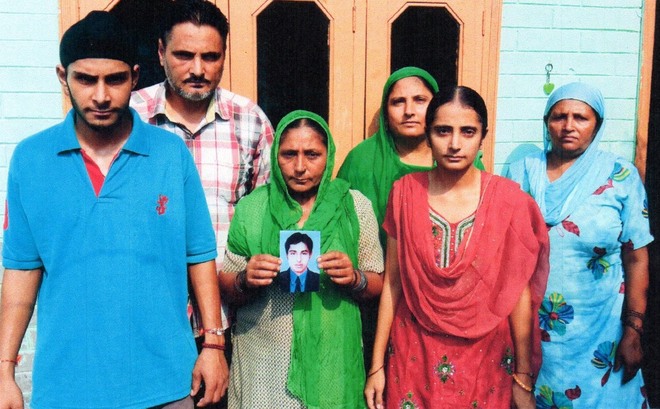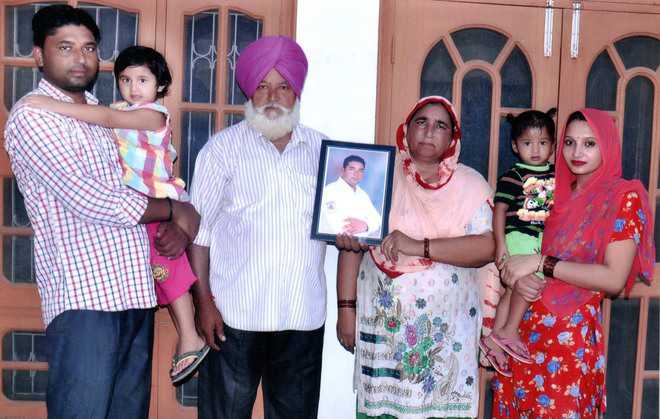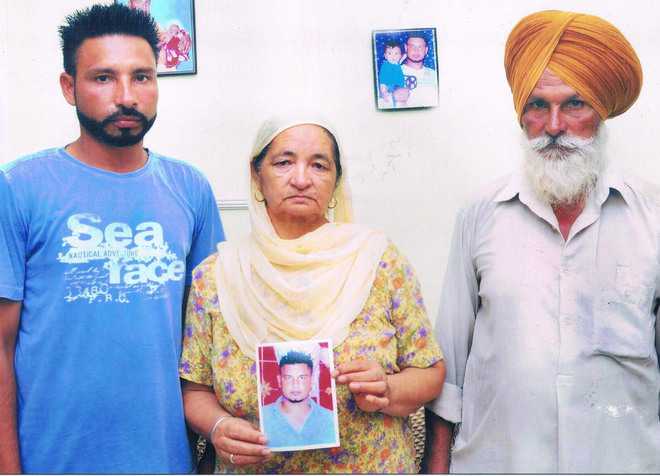 The families of 11 youths who had gone missing near the Mexico-US border in 2010 are still clueless about their whereabouts.
Besides paying Rs19.5 lakh each to a Delhi-based agent for sending them to the US, the families have together paid another Rs45 lakh to various swindlers just to hear a word from their loved ones.
Jalandhar resident Raj Kaur, mother of Amarjit Singh, one of the youths, said: "My son was 19 years old when I saw him off at the Delhi international airport. He was hopeful of a better life ahead although appeared a little nervous and anxious while waving at us at departure."
USvia Mexico
Amarjit along with other youths was to land in Mexico (as assured by the agent) on September 15, but they landed in Nicaragua. Raj Kaur's husband, who is based in Germany, got in touch with the agent who demanded Rs22 lakh to get a valid visa to Mexico.
"The boys called us after two days and said that they had landed safely in Nicaragua and will be travelling from Guatemala to Mexico by road. They even called us thrice en route and later said they had reached Mexico safely," claimed October Singh, father of 21-years-old Manjit Singh from Taprian Amar Singh village near Chamkaur Sahib.
'Agent robbed them of cash'
He said the agent didn't allow them to take mobile phones or cash with them, but he had given $1000 to his son to use it during exigency, but the agent took the money from him in Guatemala.
The families claimed that they had paid the agent Rs10 lakh in Delhi and were to pay the remaining money once the boys reached the US.
"We never heard from them after they reached Mexico. The agent took the entire amount from us on the pretext of giving it back at the US detention centres in Texas and later in Florida," said Daljit Singh, father of 22-year-old Ravinder Singh, a resident of Meerakot village in Amritsar.
Group comprised 56 youths
According to the families, when the group consisting of 56 persons mainly from Punjab was only an hour's distance away from the US border, the Mexican army intercepted them. They detained six Punjabi youths who were later released and reached the US, but 11 youths were taken away and they are still untraceable.
Cops 'refuse' to lodge FIR
The families are running from pillar to post to know about the fate of their loved ones. A Machhiwara family even tried to get an FIR lodged against Ropar-based agent Babbu, who had allegedly sent the youths through illegal route, but the local police allegedly threatened to arrest them for sending their boys illegally to the US. The families have alleged that despite the youths having gone missing five years ago, the respective police stations have not recorded the fact in their records so far.
"The state government should try to find them by getting in touch with the Mexican and US governments. We don't even know whether they are dead or alive," said Bhajan Kaur, mother of Charanjit Singh of Kapurthala.
The families also claimed that many imposters on the pretext of getting their sons speak to them on the phone had charged over Rs45 lakh.
"Two brothers at Chitti village near Jalandhar took Rs6 lakh each from us to let us speak to our sons. Another person claiming to be making an internet call from Ferozpur took Rs1 lakh from each of the families but he fled too," said Dajit Singh.
Appeal to NAPA
The families have now approached the North American Punjabi Association (NAPA) which recently got 68 Punjabi youths released from various detention centres on the Mexican-US border.
Satnam Singh Chahal, executive director, NAPA, said even though the Indian economy was growing fast, hundreds of Indian youths mainly from Punjab and Gujarat tried to cross the Mexican-US border every day. "Immigration laws at Texas located near the Mexican border are the most stringent and unfortunately, a majority of the youths try to cross from there and caught by US immigration officials," said Chahal.
Those Missing
Ravinder Singh, Chamkaur Sahib
Amarjit Singh, Jalandhar
Manjit Singh, Chamkaur Sahib
Harsimranjit Singh, Kapurthala
Varinder Singh, Machhiwara
Ravinder Singh, Amritsar
Jaswinder Singh, Dasuya
Charanjit Singh, Kapurthala
3 more youths are missing. Their families could not be contacted.