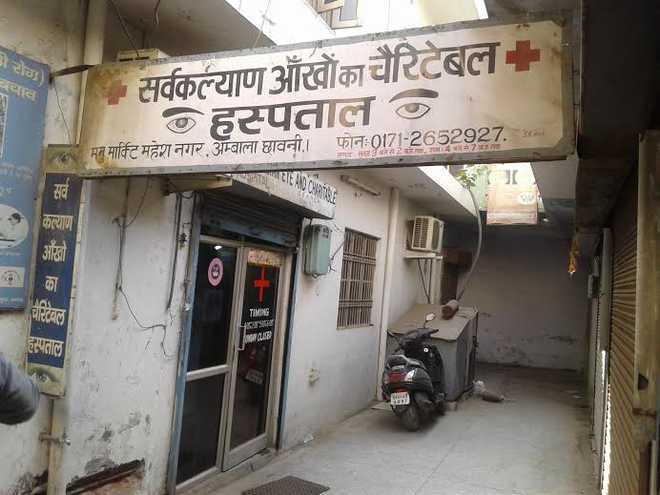 Fifteen persons developed serious eye infection after undergoing cataract surgery at a charitable hospital in Ambala on November 24.
Admitted to the Post-Graduate Institute of Medical Education and Research (PGIMER), Chandigarh, 14 patients are reported to have been responding well, while Sharda Devi, a resident of Kachcha Bazaar in Ambala Cantonment, is in a serious condition.
Dr Jagat Ram, head of the Advance Eye Centre at PGIMER, said: "All 15 patients have been treated with antibiotic injections in the eye, besides being given topical and intravenous antibiotics. However, 11 of them required surgical procedure too."
He said though 14 patients responded well to the treatment, only one woman had to undergo corneal grafting. "Today, we discharged 11 of them on oral and topical drugs. But the woman who underwent corneal grafting is in a serious condition. We are trying to restore her vision," Dr Ram said.
Ambala Chief Medical Officer (CMO) Dr Vinod Gupta said: "The operation theatre of Sarv Kalyan Eye and Charitable Hospital, where the surgeries took place, has been sealed."
Haryana Health Minister Anil Vij, who visited the patients at the PGIMER today, announced a three-member team to probe the incident.
The matter came to light on November 30 when Sharda's relatives alleged she had lost her vision after being operated upon by Dr Charanjit Singh at the Ambala hospital. Dr Charanjit, who had conducted the surgeries on November 24, had charged Rs 6,000 to Rs 10,000 from each patient. Two patients returned with post-surgery infection on November 26.