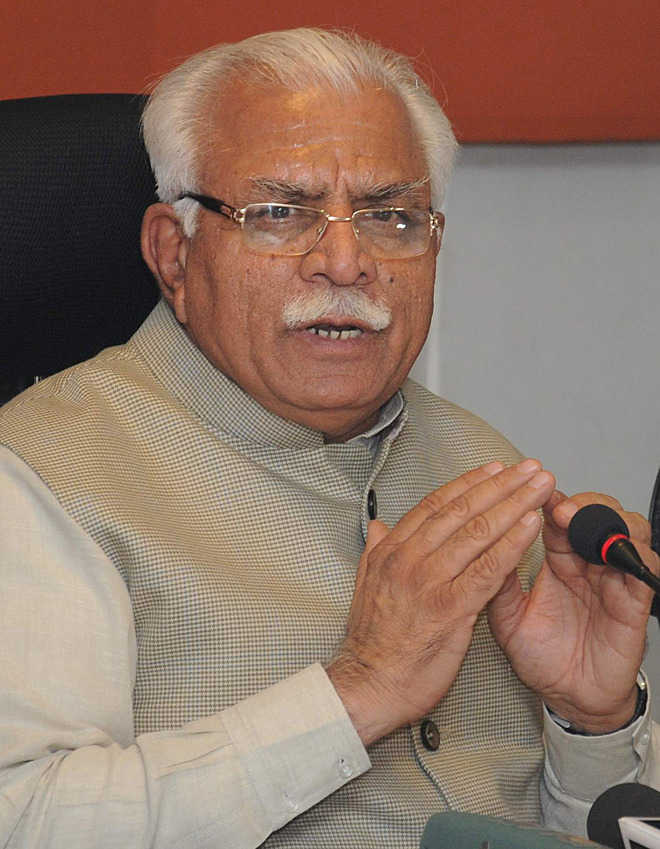 The state government would soon launch a new scheme under which villages having population of more than 10,000 would be treated as nagar panchayats and developed on the pattern of the urban areas. Also, about 6,500 villages would get broadband connectivity in the state.
This was disclosed by Chief Minister Manohar Lal Khattar while addressing a press conference here today.
The Chief Minister said there were about 120 villages having population of more than 10,000. These villages would continue to have gram panchayats, but development would be undertaken on the pattern of the urban areas, he said. An arrangement was also being made for the drainage of stagnated water in the villages, he added.
He said apart from this, about 6,500 villages in the state would get the broadband facility for Internet services. So far, 2,500 villages have this facility.
When asked to comment on the allegations levelled by a woman against hockey player Sardar Singh, who is Deputy Superintendent of Police in the Haryana Police, he said "the guilty would not be spared".
Shatabdi for Mathura, Kurukshetra sought
The CM has urged Union Railway Minister Suresh Prabhu to introduce a new Shatabdi train between Kurukshetra and Mathura.
Panel formed for sportspersons
Chandigarh: The Haryana Government has constituted a four-member committee led by the Chief Secretary to ensure that deserving sportspersons are not deprived of jobs in the state. The CM told the media on Wednesday that an integrated policy would soon be framed so that all sportspersons in Haryana could get facilities, including jobs, on the basis of their performance. He said the committee would prepare a list of sportspersons who have been recruited or deprived of jobs under sports quota.