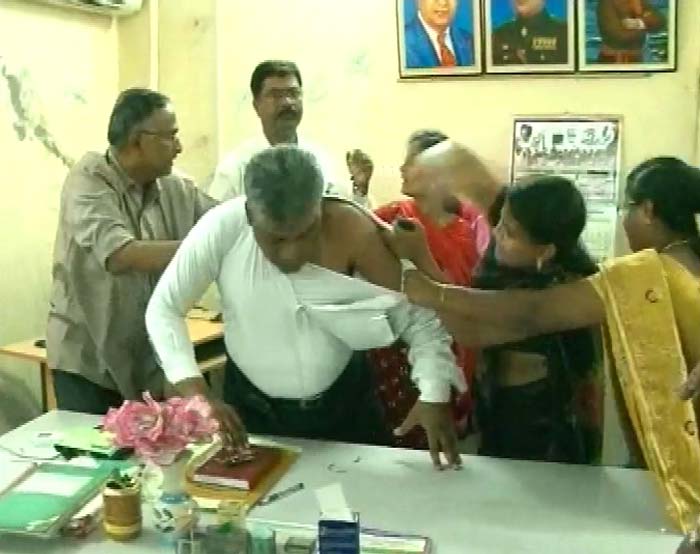 The vice-principal of a polytechnic college in Andhra Pradesh was assaulted in his office in Nalgonda on Tuesday by a group of women.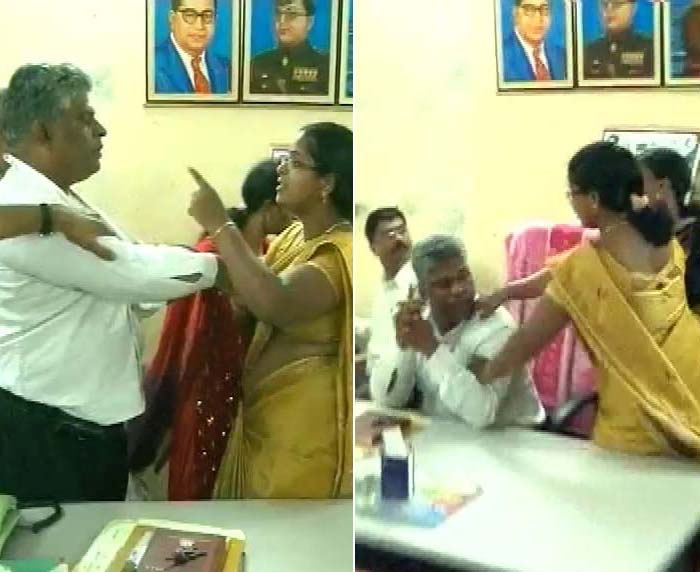 Women barged into his room and decided to take matter into their own hands.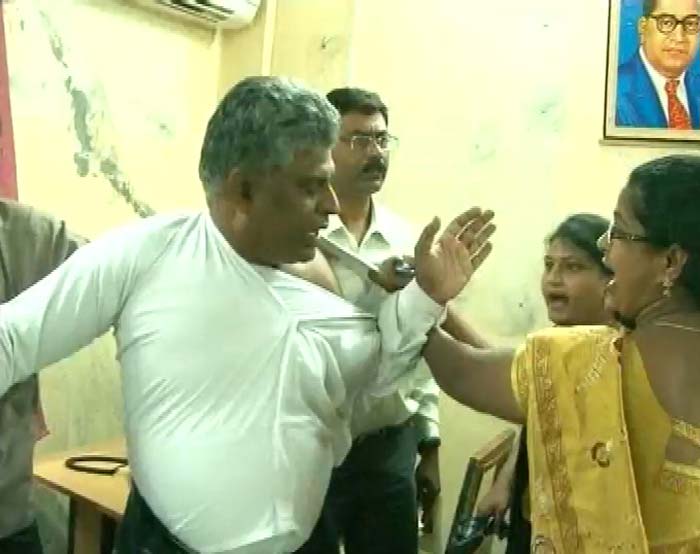 Pushpa, a sweeper, led the attack. She says the vice-principal of the government college had been harassing the second of her three daughters.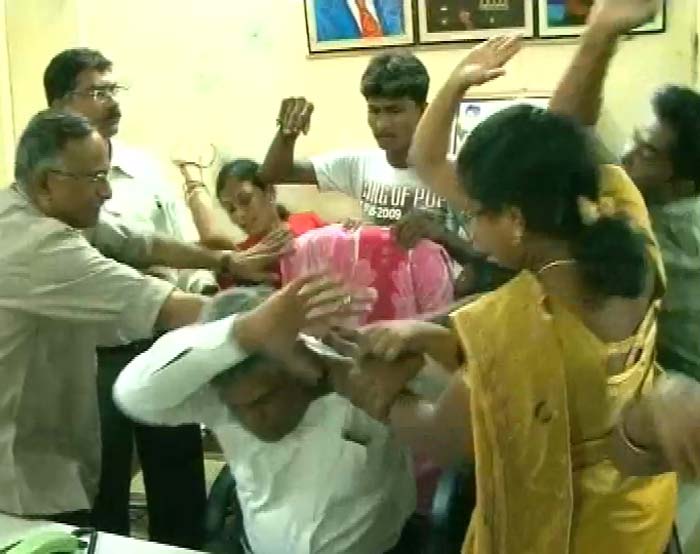 The teacher says Pushpa has manufactured the complaint because he reprimanded her for not doing her job properly.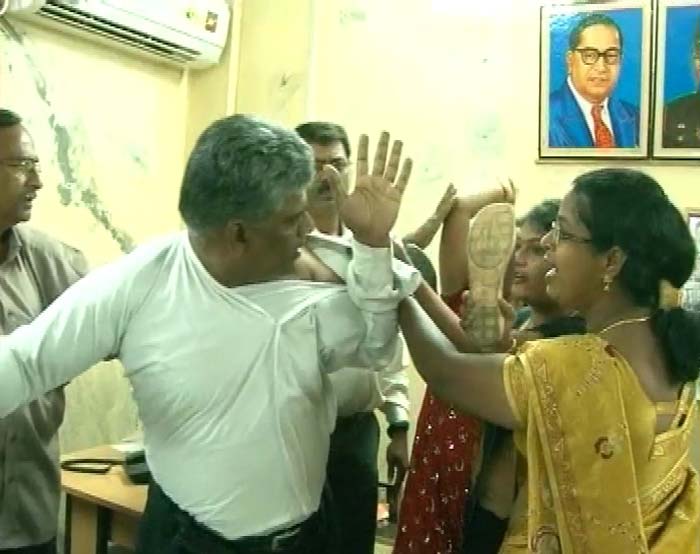 The police believe that Pushpa summoned local cameramen and had alerted them about the attack she was planning.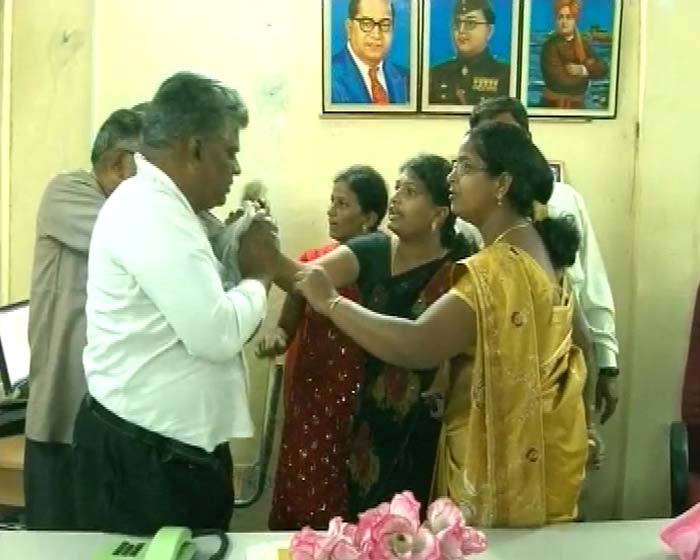 200 students of the college later demonstrated a protest in support of the teacher.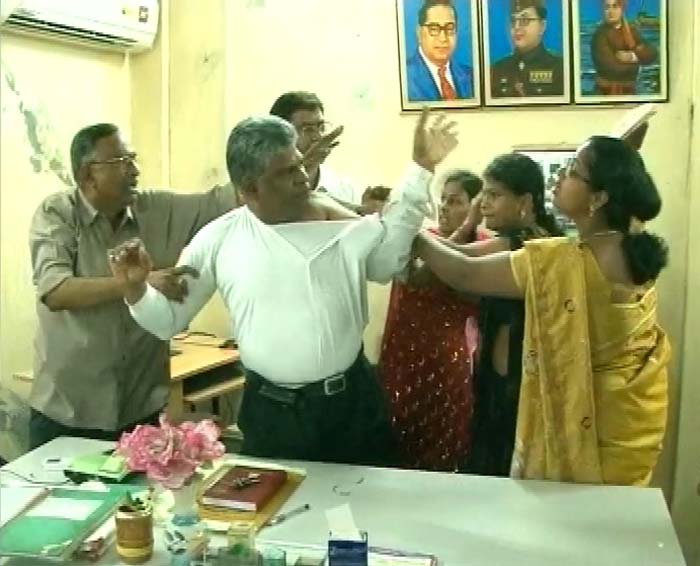 A case of eve-teasing has been registered against him. Pushpa and the women with her have been charged with attacking a government officer on duty.