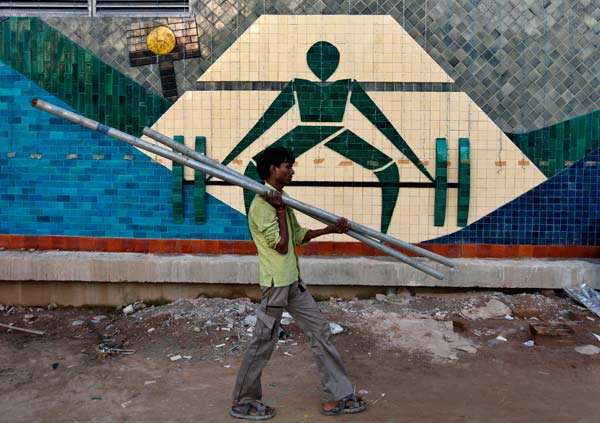 I could have lifted at the Games: The pipes this man transports nonchalantly could have tested the lifting skills of many.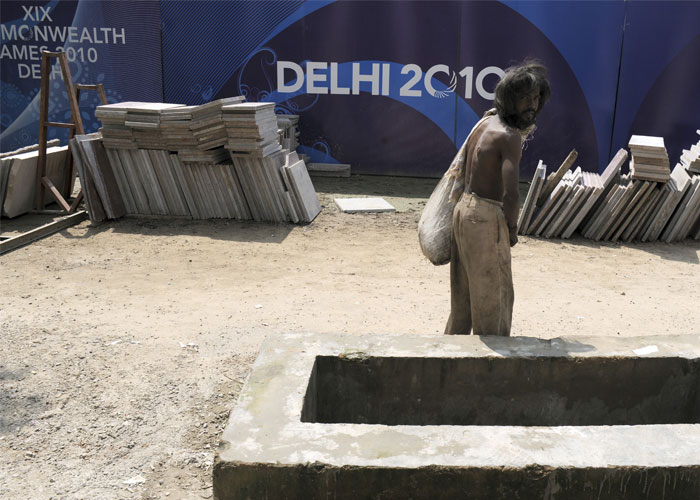 Dumping Ground: Conveniently hidden behind tall CWG screens - some tiles, some wood, a vagrant.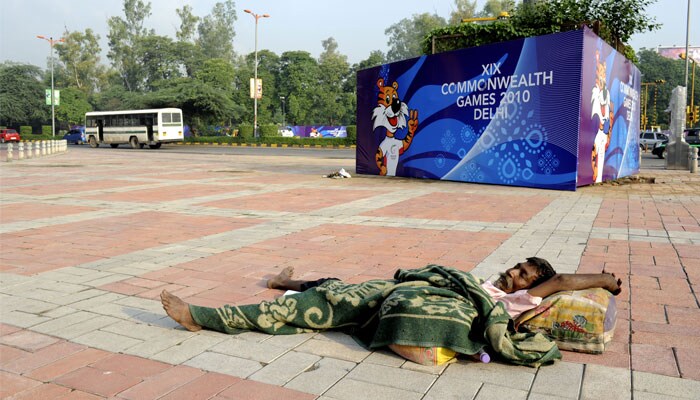 King of all I Survey: While the rest of the city tip-toes around, careful not to smudge new paint, this man says Games or no Games, life goes on.
That's a 2000-rupee fine: But how do you steer this one away from the lane it wants to tread? The lane reserved for CWG participants.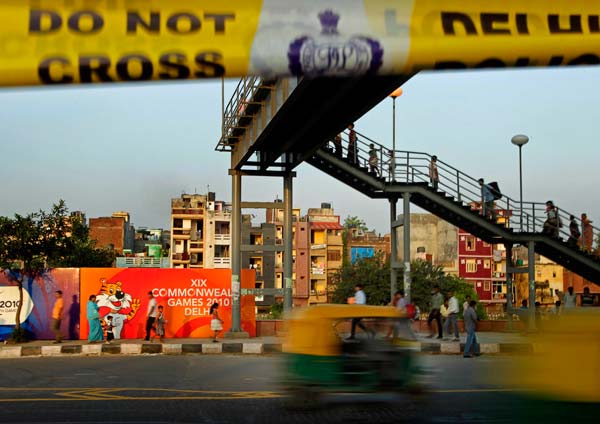 Beware? Delhi Police wouldn't have quite meant it to be so, but a sign saying Do not Cross next to a footbridge will have many people think twice after last week's foot over-bridge collapse.
After the rain, the rainbow: Building a rainbow for the Commonwealth Games. Hoping perhaps that the pot of gold shall turn up soon?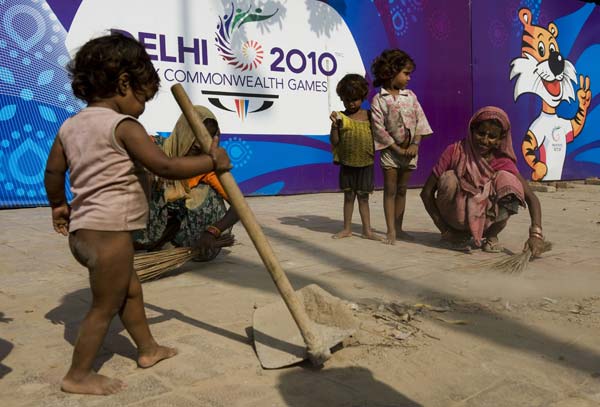 Helping hand? It's Delhi's Games. All negatives forgotten. The entire city wants a grand show and everyone is willing to lend a hand. Everyone.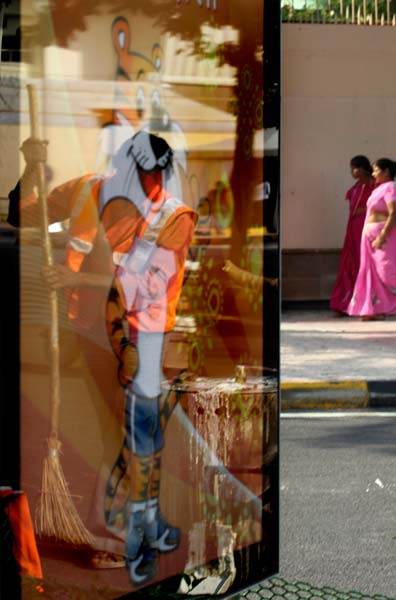 Through the looking glass: Delhi being cleaned and spruced for the big day.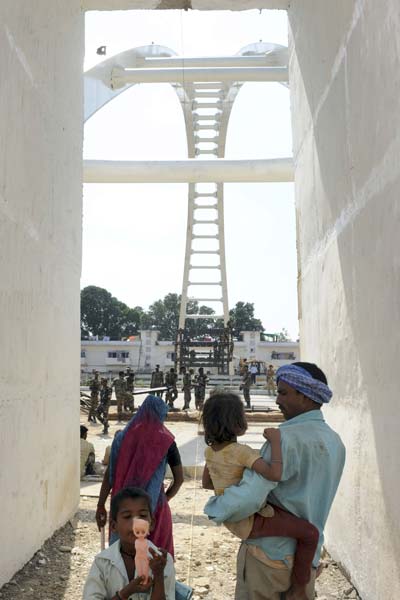 It's playtime, folks: Delhi is ready for the games.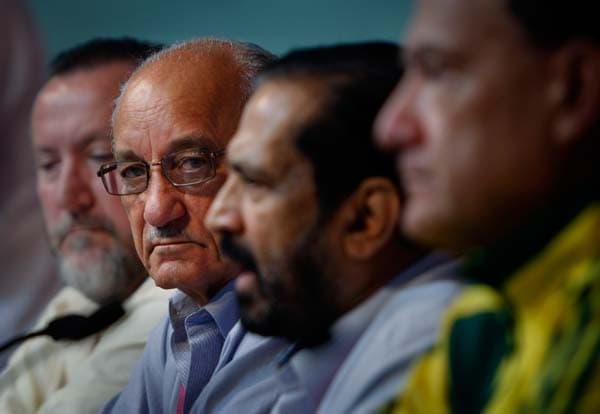 Let the Games begin: The CWG troika up close - Mike Hooper, Mike Fennel and Suresh Kalmadi.