Wat Rong Khun in Chiang Mai, Thailand is unlike any Buddhist temples in the world.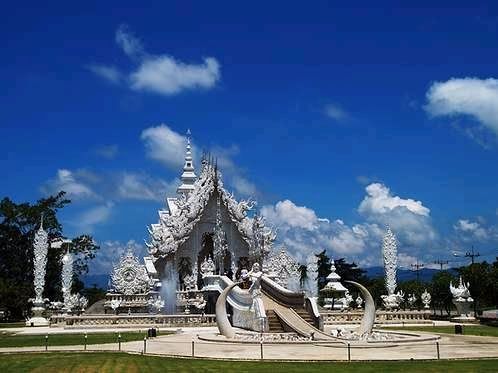 Prambanan is a Hindu temple in Central Java, Indonesia. The temple was built in 850 CE, and is composed of 8 main shrines and 250 surrounding smaller ones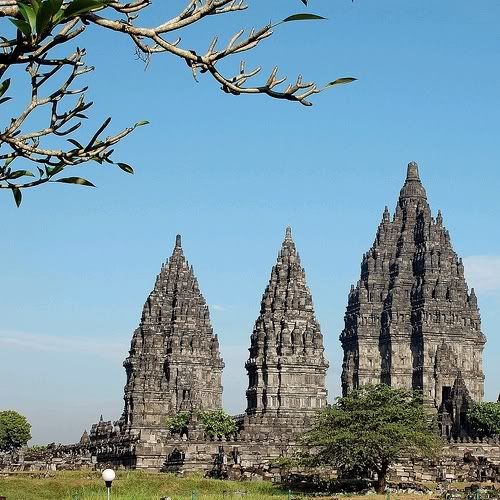 No one knows exactly when the Shwedagon Paya [wiki] (or Pagoda) in Myanmar was built - legend has it that it is 2,500 years old though archaeologists estimate that it was built between the 6th and 10th century.
Chion-in Temple [wiki] was built in 1234 CE to honor the founder of Jodo (Pure Land) Buddhism, a priest named Honen, who fasted to death in the very spot.
In the 19th century, Dutch occupiers of Indonesia found a massive ancient ruin deep in the jungles of Java. What they discovered was the complex of Borobudur, a gigantic structure built with nearly 2 million cubic feet (55,000 m³) of stones. The temple has nearly 2,700 relief panels and 504 Buddha statues.