Challenger Deep: Lowest Point on Earth - Marianas Trench
Challenger Deep in the Mariana Trench (or Marianas Trench) is the deepest point in Earth's oceans. The bottom there is 10,924 meters (35,840 feet) below sea level. If Mount Everest, the highest mountain on Earth, were placed at this location it would be covered by over one mile of water.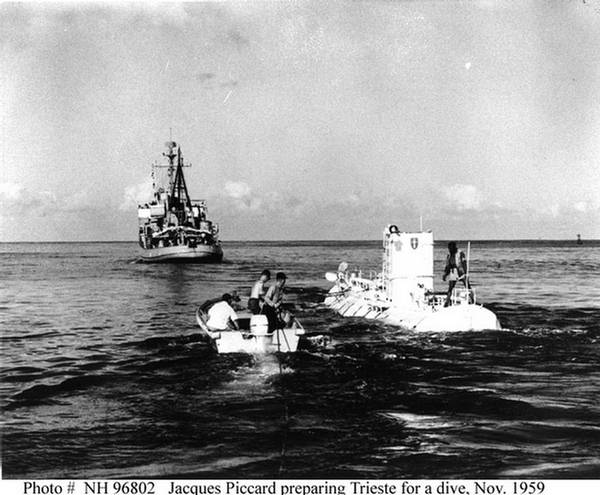 The only people to have ever explored this trench were Jacques Piccard and Don Walsh. At the bottom they were seven miles down and all around them eight tons of pressure. They observed fish, shrimp and other creatures living on the bottom of the sea floor.