Kings XI supporters go on rampage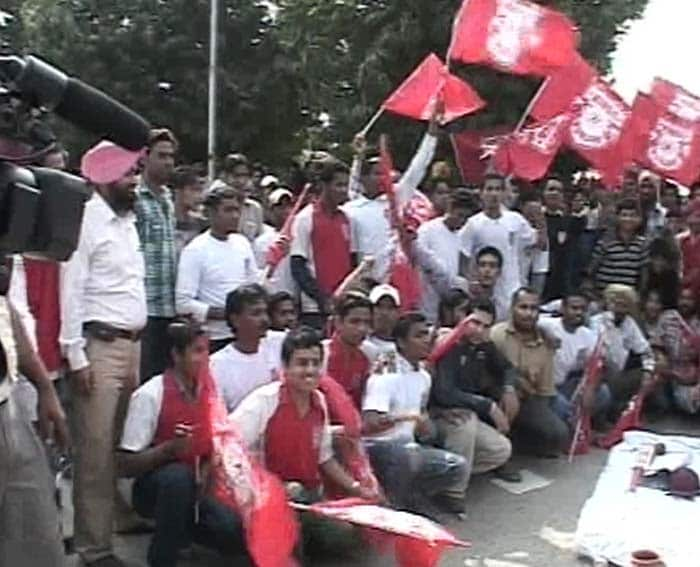 Supporters of Kings XI Punjab protested outside the Mohali cricket stadium on Friday against the banning of their local cricket team.
A few days ago, the Board of Control for Cricket in India (BCCI) terminated the contracts of King's XI Punjab and Rajasthan Royals IPL teams due to allegations of irregularities in ownership structure.
Advertisement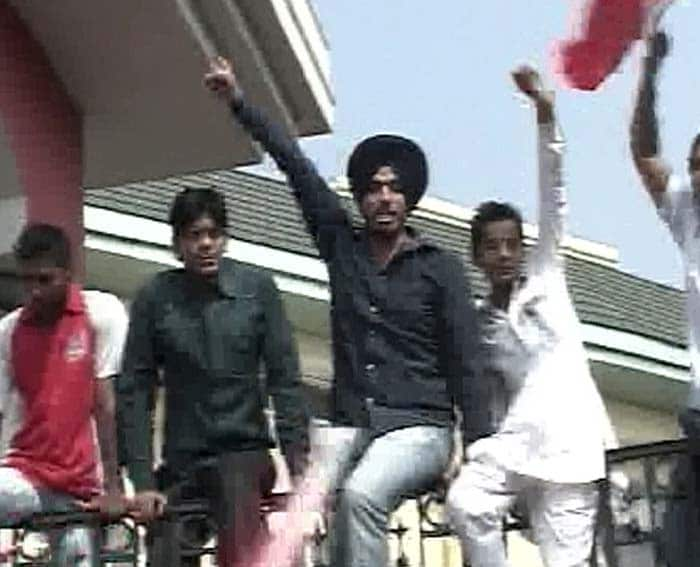 Livid supporters were shouting slogans demanding the ban to be revoked.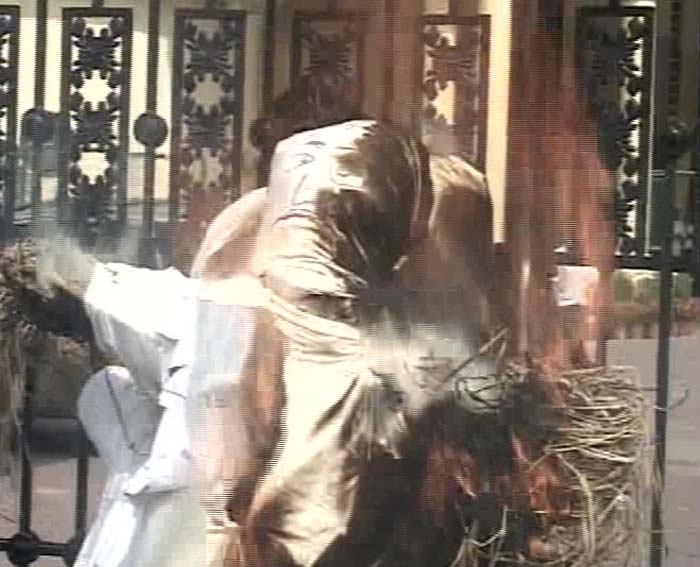 The protesters outside the stadium also burnt an effigy of the BCCI.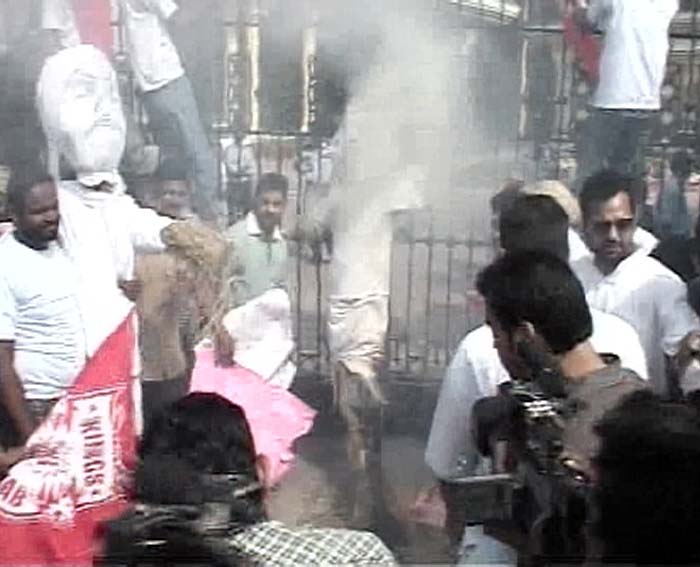 Avid fans who were eagerly waiting to see their local team back in action suffered a huge blow following BCCI's decision.
Pic: Close to 200 protesters went on a rampage outside the Mohali cricket stadium.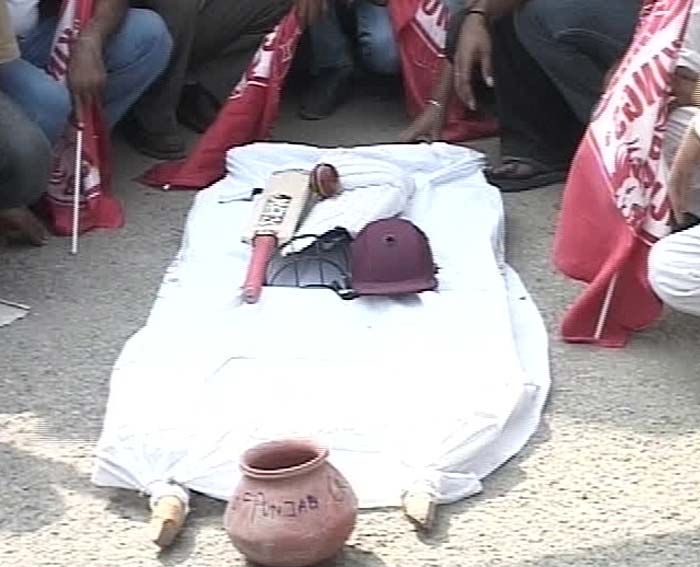 Despite the BCCI's denial, many believe that the reason for the termination of the IPL teams is Lalit Modi's alleged proxy stakes in them.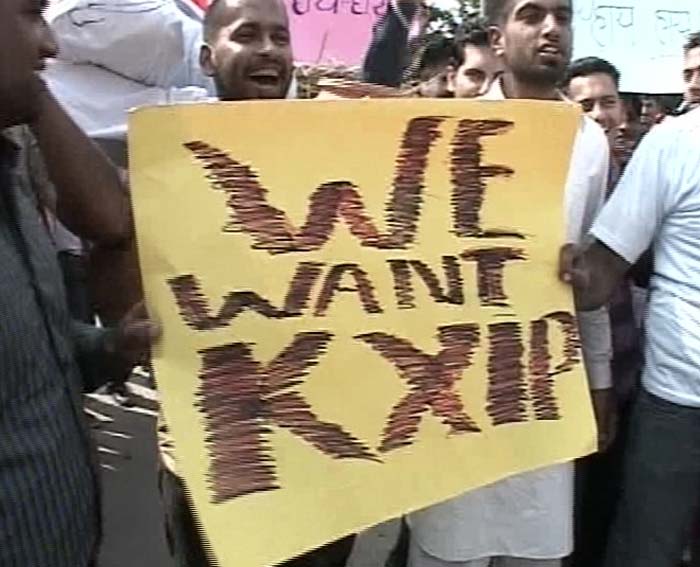 Modi's step-son-in-law Gaurav Burman's brother Mohit is a part owner of Kings XI Punjab. Modi is said to have favoured Gaurav Burman's company to get the mobile and internet rights of IPL.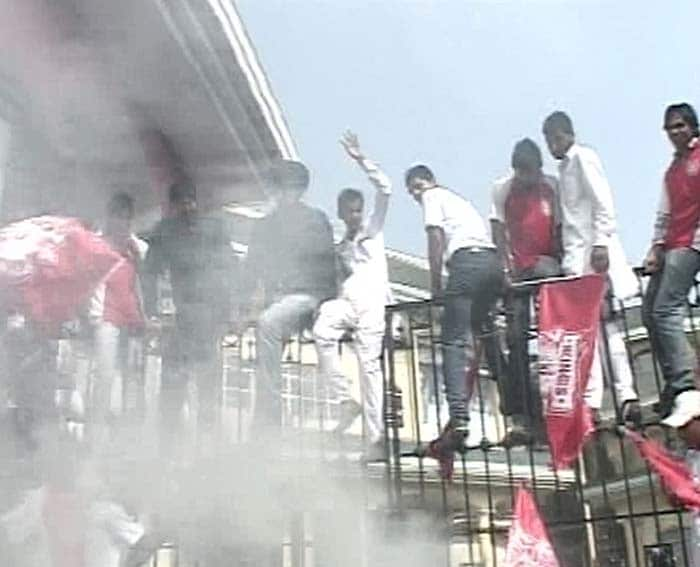 Punjab finished last in the 2010 IPL and were dogged by accusations that Yuvraj Singh was deliberately underperforming after losing the captaincy to Kumar Sangakkara.