Hard-Disk Bike: Unlimited Drive On Internet Highway
This 18-inches-long masterpiece was built only with parts from old computers? The thick, shiny wheels are magnetic discs found in hard-disks. Unlimited Drive looks even more impressive when you learn it was built way back in 1995.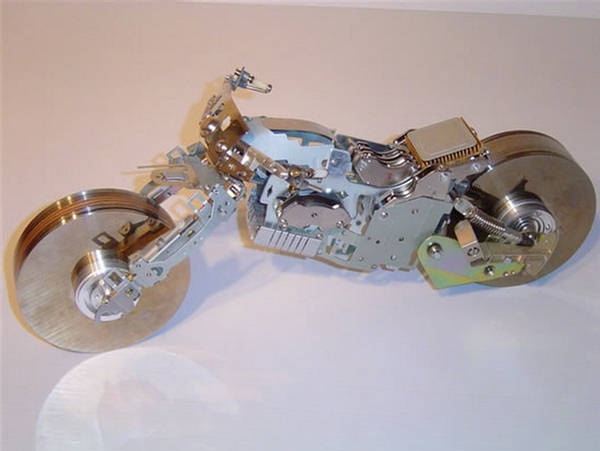 Built by artist Alexa Andromeda, the Unlimited Drive motorcycle represents the thousands of Giga-Byte of Hard-Drive to be driven on the Internet data highway.