A glass floor is a transparent section of a floor, found most often in
buildings (usually in the observation decks of towers) or boats in order to
facilitate viewing directly beneath where one is standing.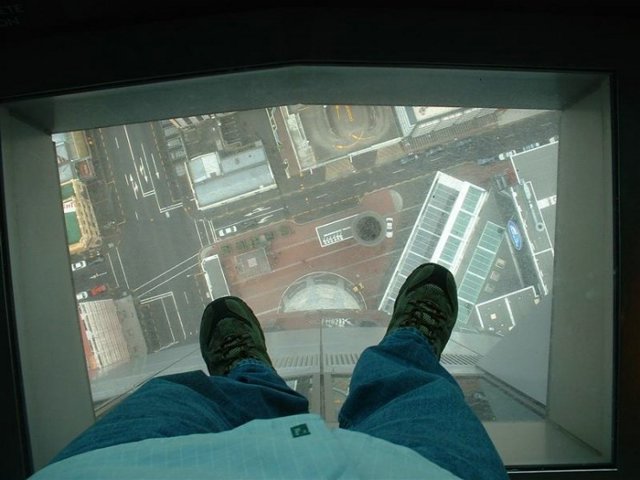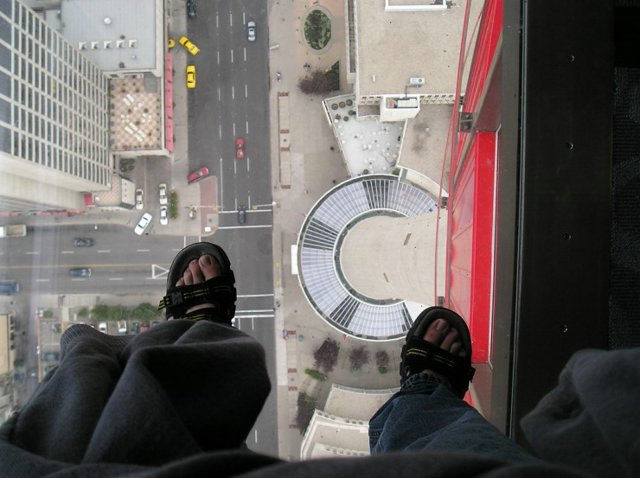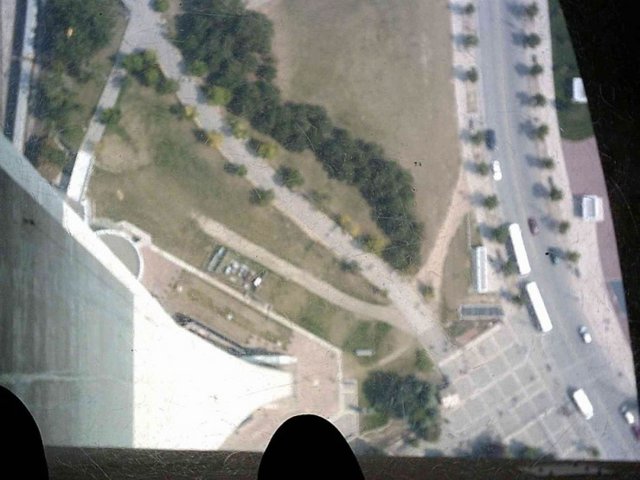 Usually made of a reinforced glass, the most common use is as a tourist
attraction. Glass-bottom boats are popular for allowing a better view into
the water. Glass as a flooring material is used in both residential and
commercial structures. Special hollow glass blocks known as glass pavers
are often used in combination with a metal frame.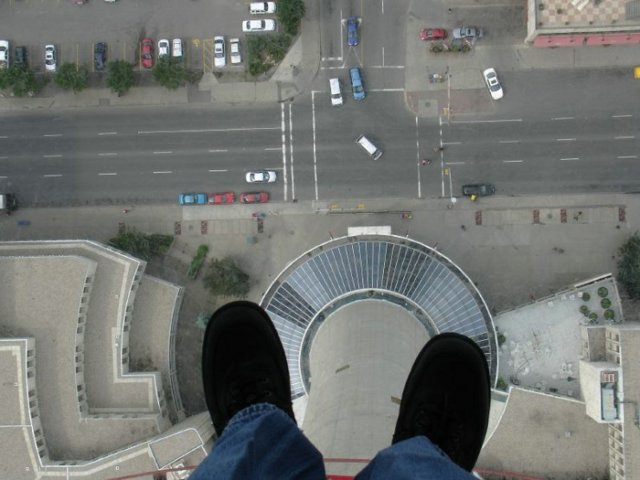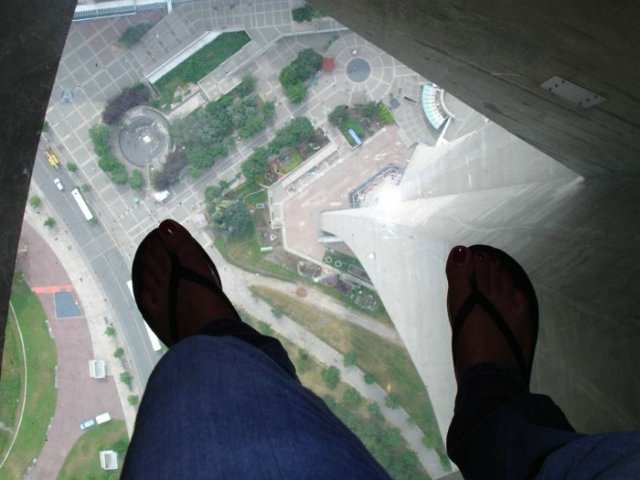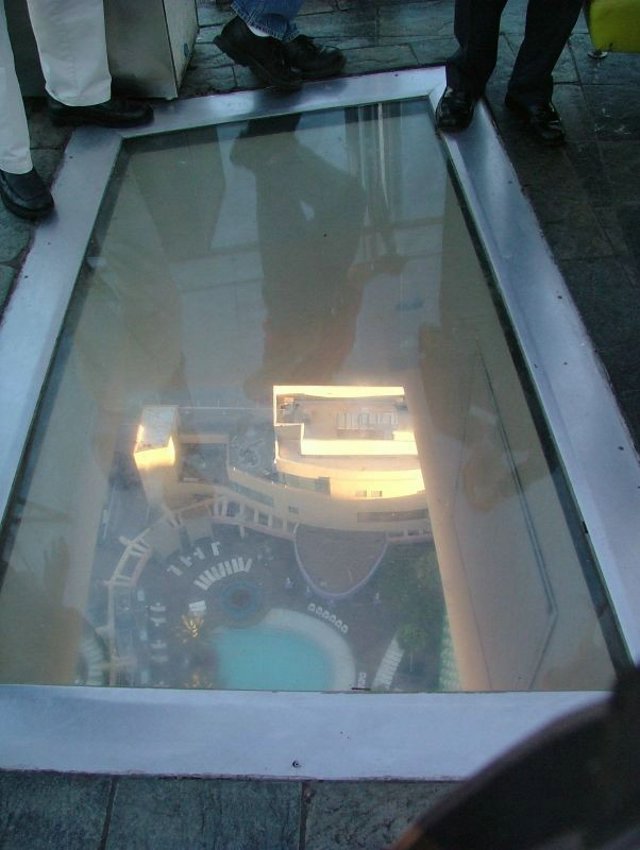 At 4000 feet (1219 m), the highest glass floor above ground is the novel
outdoor application of the Grand Canyon Skywalk, operated by the
Hualapai Indian tribe. The highest above ground level in a freestanding
structure is in the CN Tower in Toronto, Ontario at 1122 feet (342 m).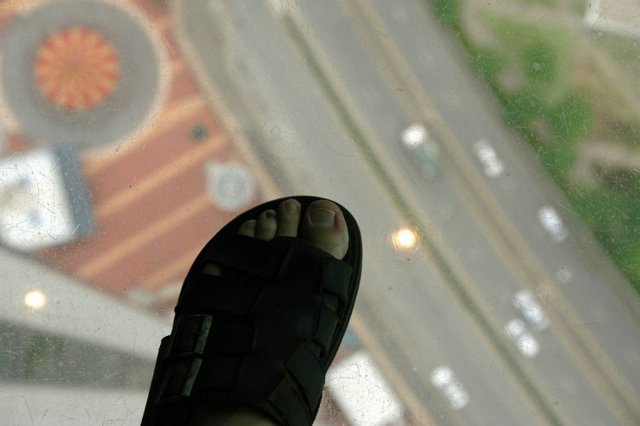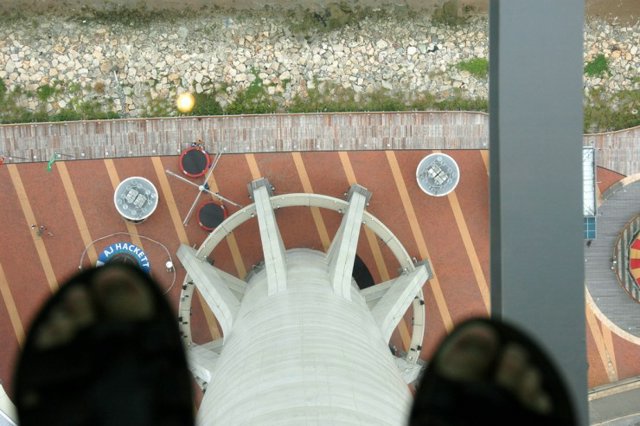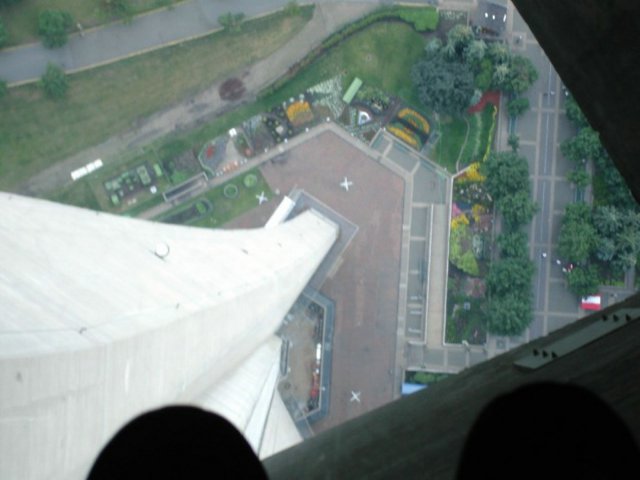 A glass floor allows light to pass reducing the need for artificial lighting
and providing a natural source of daylight. The introduction of light
through the core of a building can transform what might otherwise be a
dull claustrophobic interior. With the changing arc of the sun the effects
of the light can add a welcome dimension to the interior.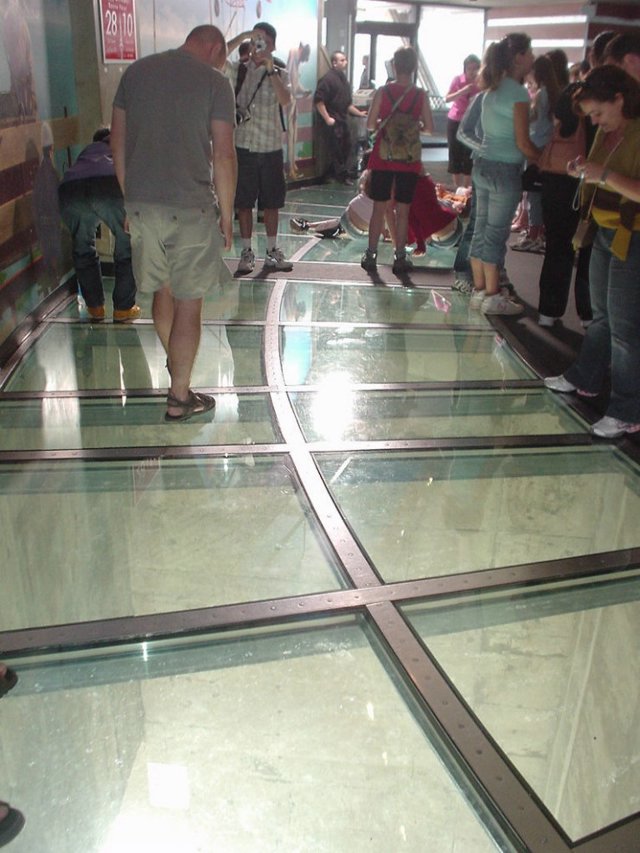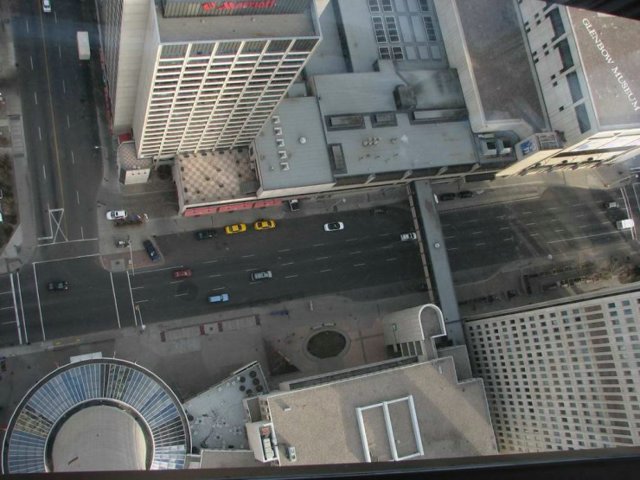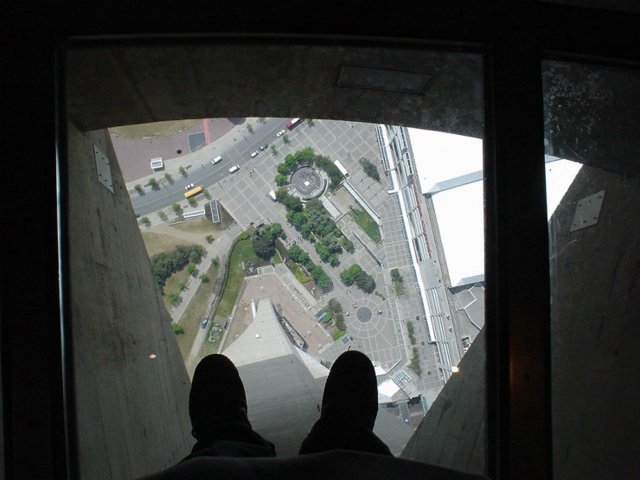 Glass can be used as a floor panel or stair tread and even provide fire
protection. Safety is critical when glass is to be used in these situations
and the Pilkington technical advisory service can help with calculations for
the glass thickness and construction. A laminated glass is always
recommended to ensure that the failure of one of the panes does not
lead to catastrophic failure. The starting point for the design is to select
the glass size and the loading for the application. BS 6399 provides floor
loadings for domestic up to industrial buildings. You will need to provide
this information when contacting Pilkington because we cannot guess the
particular requirements of your building.