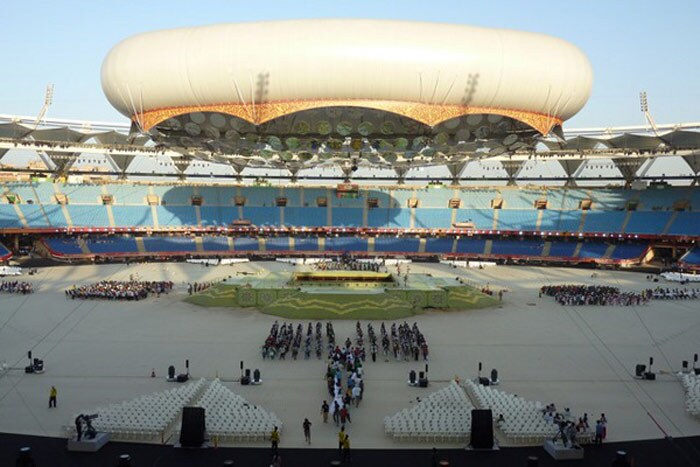 Criticism and cynicism around the Commonwealth Games are passť, as Delhi rolls out the carpet for the world. Even the netizens are not unaffected by the CWG fever.
This image of the aerostat balloon at the Jawaharlal Nehru Stadium has been posted by qwincowper on his twitter page.
Here are some more CWG images from the internet world.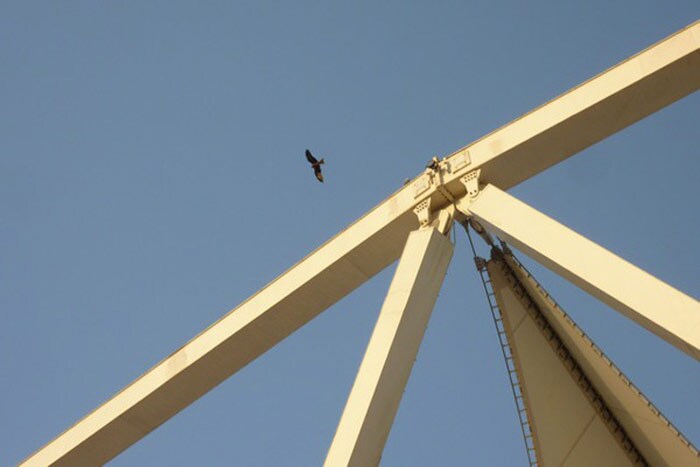 Here is an image of the rim of the JLN Stadium, the main venue for the Games with a capacity of 60,000.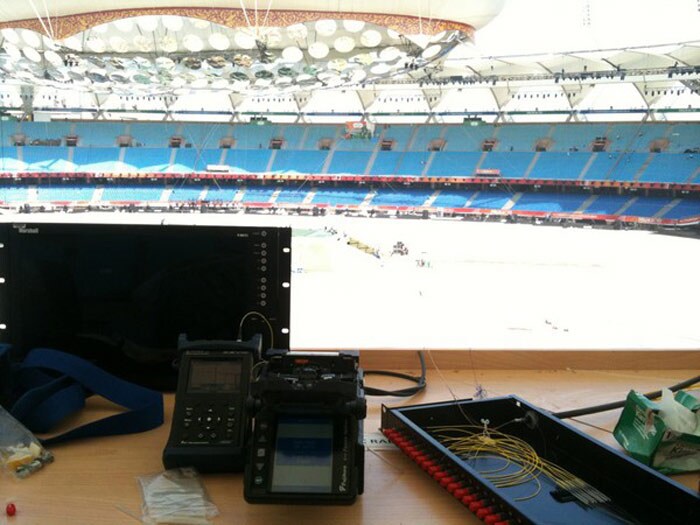 Preparations are being done at the JLN Stadium ahead of the Games in New Delhi.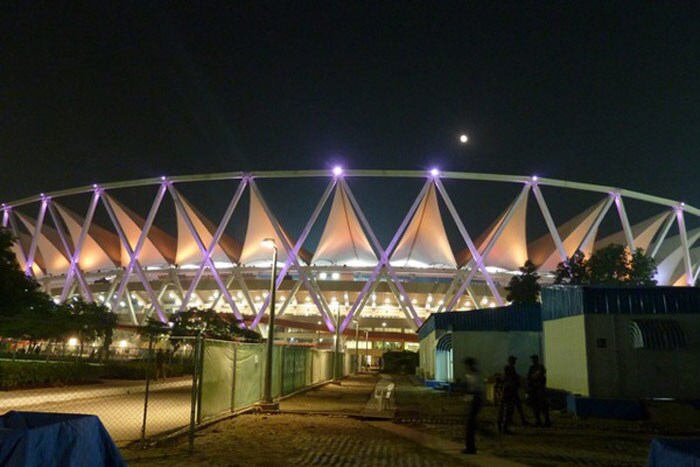 An illuminated view of the Jawaharlal Nehru Stadium, which will host the opening and closing ceremony apart from the Track and Field events of the Commonwealth Games.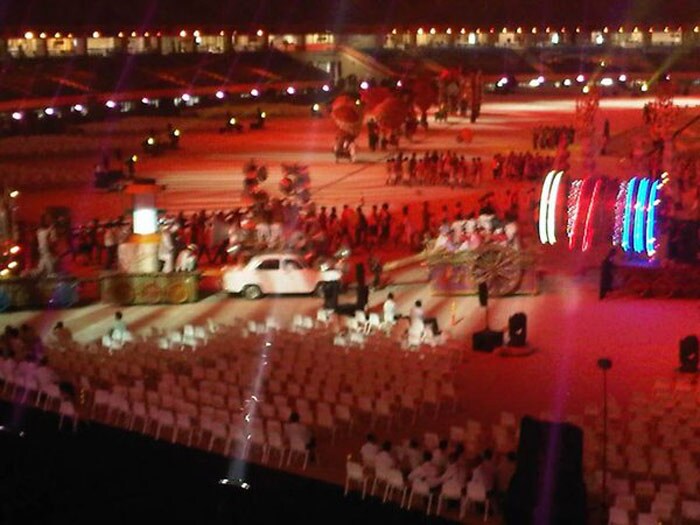 Little hazy this may be, but this picture from N Prashant gives a glimpse of the preparations of the Games opening ceremony.
Commonwealth Games mascot Shera seen mingling with the athletes at the Games Village.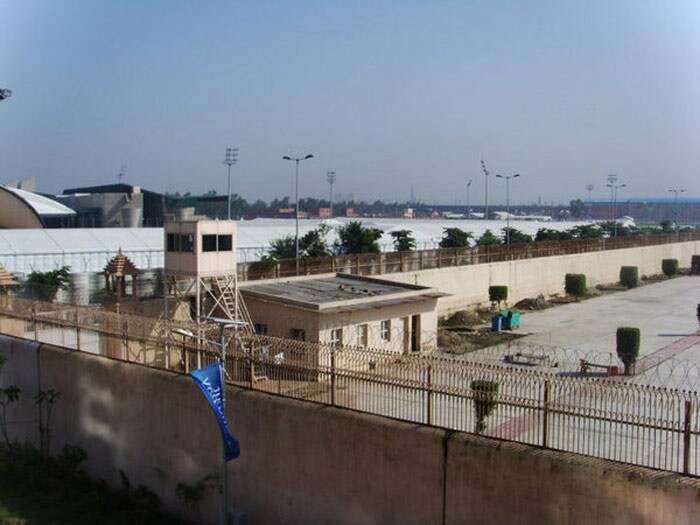 A picture by Ian Morris shows the premises of the Commonwealth Games Village located near the Yamuna bank.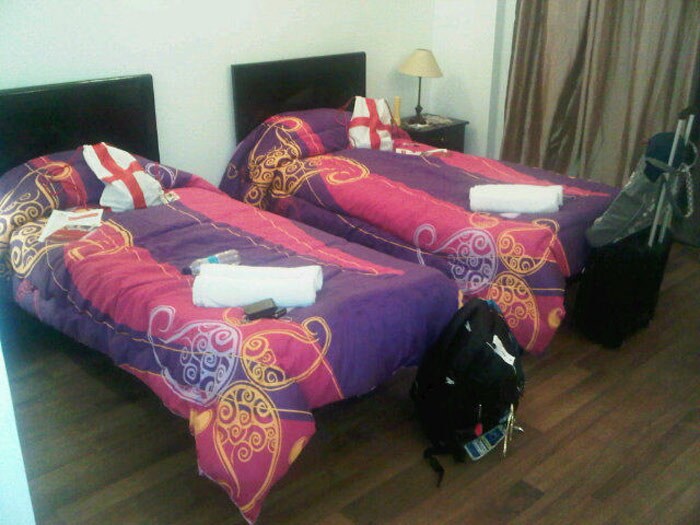 British swimmer Rebecca Adlington posted a pic of her room in the Games Village on a social networking site.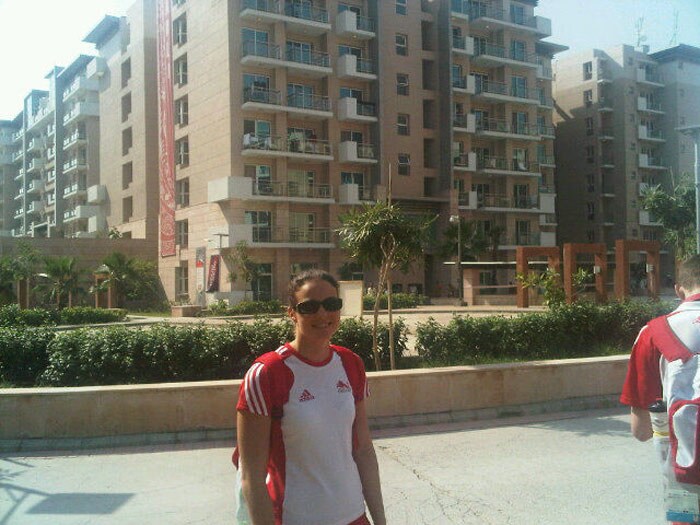 Adlington also posted an image of her compatriot posing inside the Games Village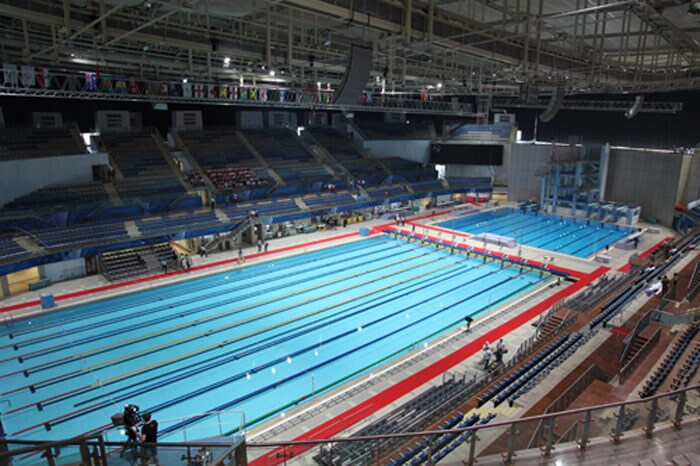 Here is a picture from the SP Mukherjee Swimming Complex, the main venue for the swimming events of the Games.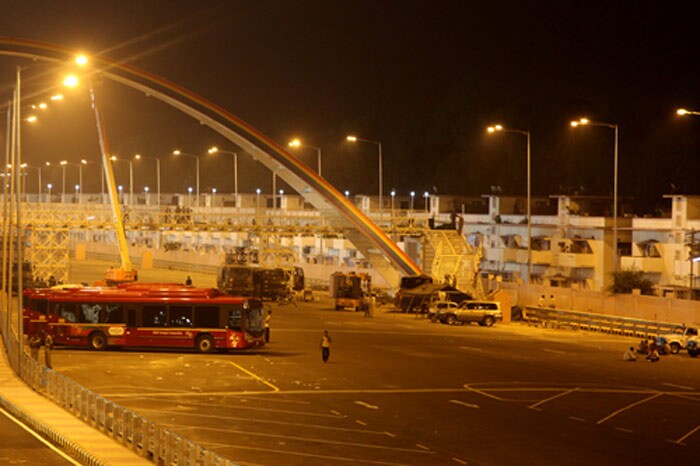 This is a picture of the over foot-bridge that the Army constructed in five days after the one originally constructed collapsed, leaving many injured.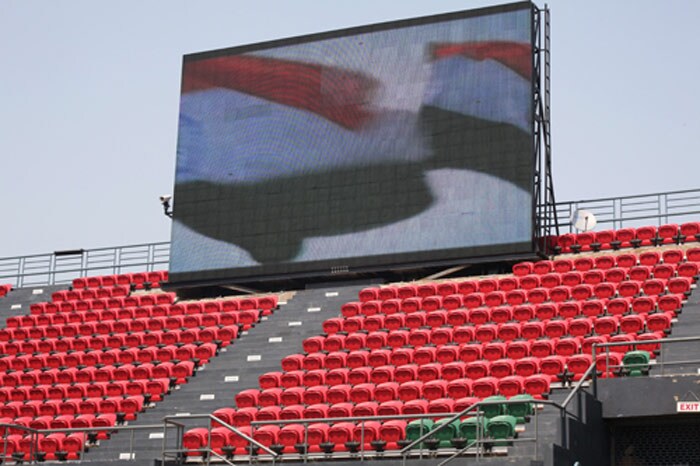 We all hope Delhi passes the test of conducting the best ever Games with flying colours.