Get ideas for your own inviting walkway from these great gardens.
Fragrant journey
Designers know a great path includes an intriguing destination. Here, a yellow-glazed container catches the eye at the end of a lavender-edged gravel path.
Design: Lucinda Lester, Lucinda Lester Design, Santa Barbara, Calif.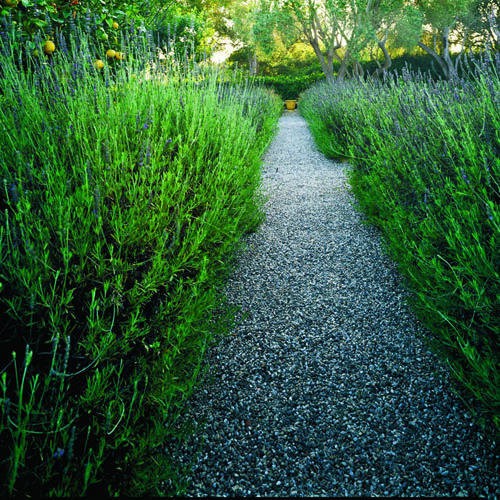 Wooded escape
A flagstone path in Pasadena, Calif., leads through a garden underplanted with New Zealand flax, shrubs and grasses.
Blue-leafed ground covers create a delicate tracery between pavers.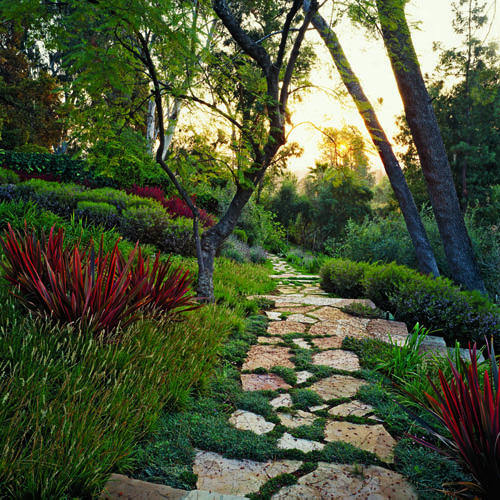 Grasses and shale
Fractured shale fills gaps between concrete pavers in Dennis and Susan Hourany's yard in Alamo, Calif.
Grass circle path
Grass circles appear to float on a river of black pebbles that winds through a grove of bamboo in Malibu, Calif.
Design: Mia Lehrer and Associates, Los Angeles, for Lee and Carmen Ritenour.