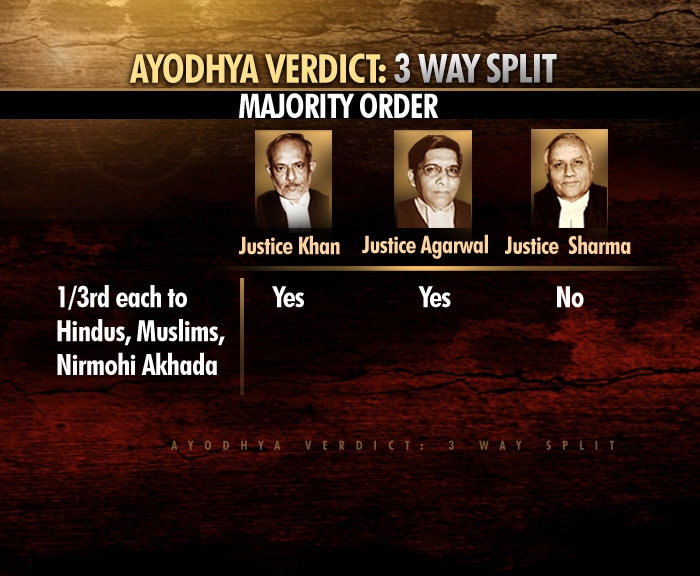 Sixty years after it first went to court, the Lucknow bench of the Allahabad High Court has pronounced judgment in the Ayodhya title suit, saying Hindus and Muslims are joint title holders.
In an order that runs into over 8,000 pages, the High Court said that the portion below the central dome under which the idols of Lord Ram and other Gods are placed in a makeshift temple, belongs to Hindus. All three judges agreed that the portion under the central dome should be allotted to Hindus.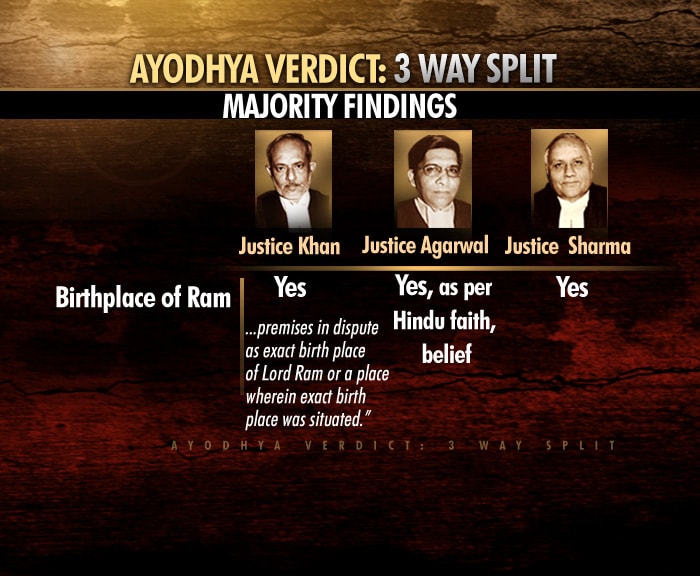 In their findings, the judges said that for a very long time till the construction of the mosque, it was believed by Hindus that in a very small part of the disputed area, the birth place of Lord Ram was situated.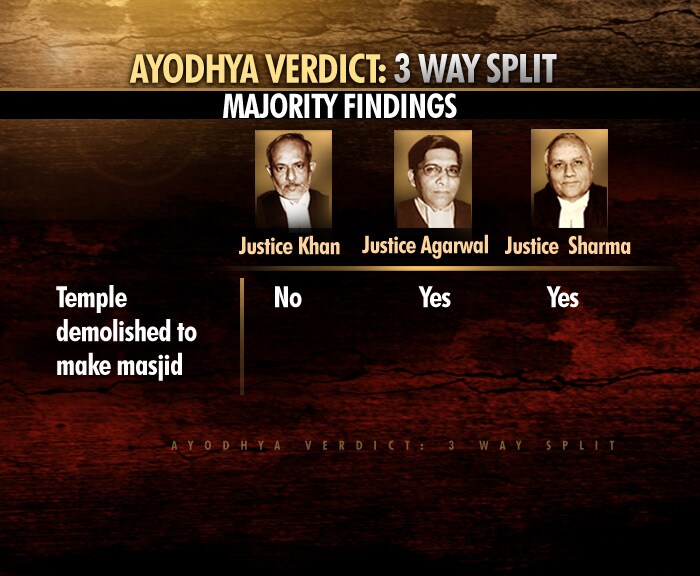 Each of the three judges gave a summary of his own. In what appeared as a reconciliation formula, Justice Khan pointed to the unprecedented nature of Hindus and Muslims worshipping together for centuries.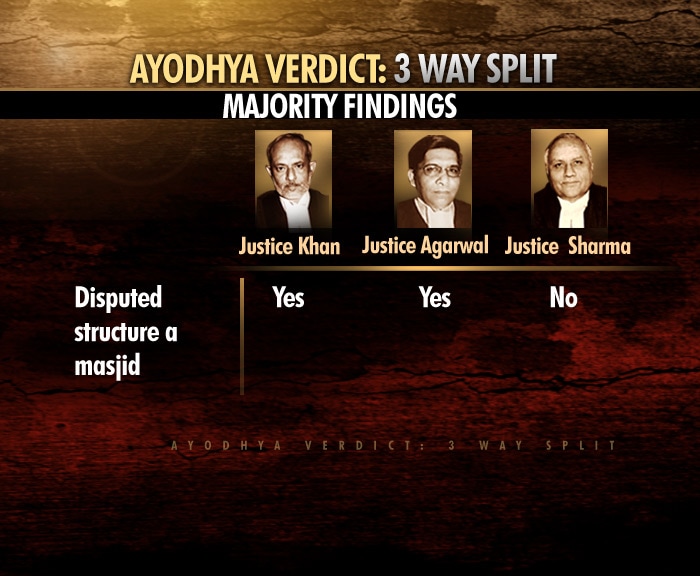 However, Justice Khan said that the mosque was constructed under orders of Babar over the ruins of temples lying in that state for a very long time.
Adding to this, Justice Agarwal said that the area within the inner courtyard belonged to members of both Hindus and Muslims since it was used by both since centuries.