1. South China Sea, Malaysia

A scuba diver swims above a bed of corals off Malaysia's Tioman island in the South China Sea. Coral reefs are vulnerable to climate change and without rapid genetic adaptation, they will not survive projected sea temperature increases over the next 40 years, experts say.
In fact, Coral Reefs around the world may be wiped out by 2050, according to a latest research report released by the World Resources Institute in Washington and 25 other organizations.
2. The Great Barrier Reef, Australia

A tourist swims on the Great Barrier Reef, the world's largest living reef in northern Queensland. Fishing has already been banned from about one third of the Australian reef, which is one of Australia's most popular tourist attractions. Record temperatures, over-fishing and pollution pose a great threat to the Barrier Reef.
Rising carbon dioxide levels in the world's oceans due to climate change, combined with rising sea temperatures, could accelerate coral bleaching, destroying some reefs before 2050, according to the World Resources Institute report.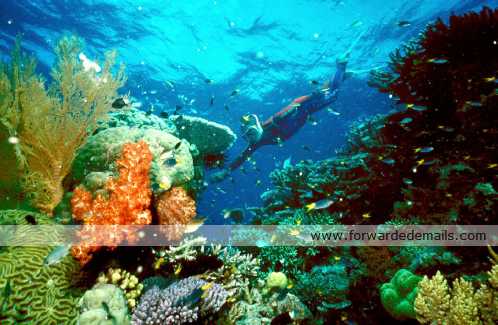 3. Papua New Guinea

A marine protected area in Papua New Guinea is seen this undated file photo. The world's fish and seafood populations will collapse by 2048 if current trends in habitat destruction and overfishing continue, resulting in less food for humans, researchers had concluded a couple of years back.
The latest report on endangered coral reefs around the world reveals that up to 90 percent of coral reefs, a habitat for millions of fish, will be threatened by climate change by 2030.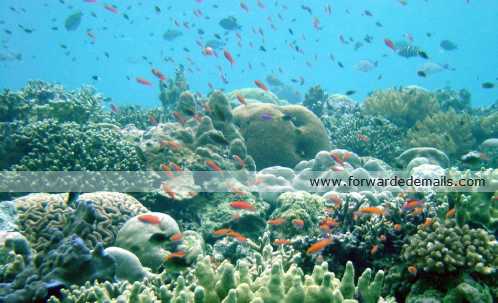 4. Okinawa Island, Japan

Coral reefs are seen along the front of the U.S. Marine base Camp Schwab, off the tiny hamlet of Henoko in Nago on the southern Japanese island of Okinawa in this aerial view.
Coral bleaching around the world would increase in frequency and seriousness annually by 2030 unless global warming is reversed. Scientists fear it could threaten the fragile marine environment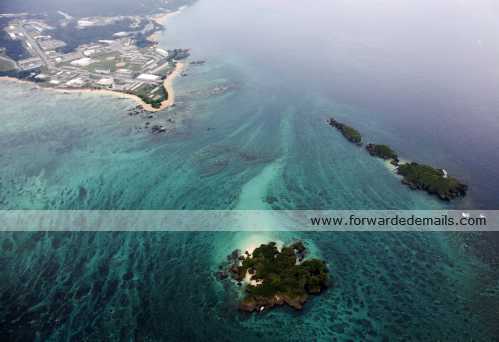 5. Lanikai Beach, Kailua Hawaii

The Hawaiian archipelago's 410,000 acres of coral reefs are under threat as well. Most of the Hawaiian Coral reefs, which attract tourism activities such as snorkeling, scuba diving and the like, are crunched by reef-hopping snorkelers.
A depleting Coral reef would also affect economy through coastal or marine tourism in many regions of the world.