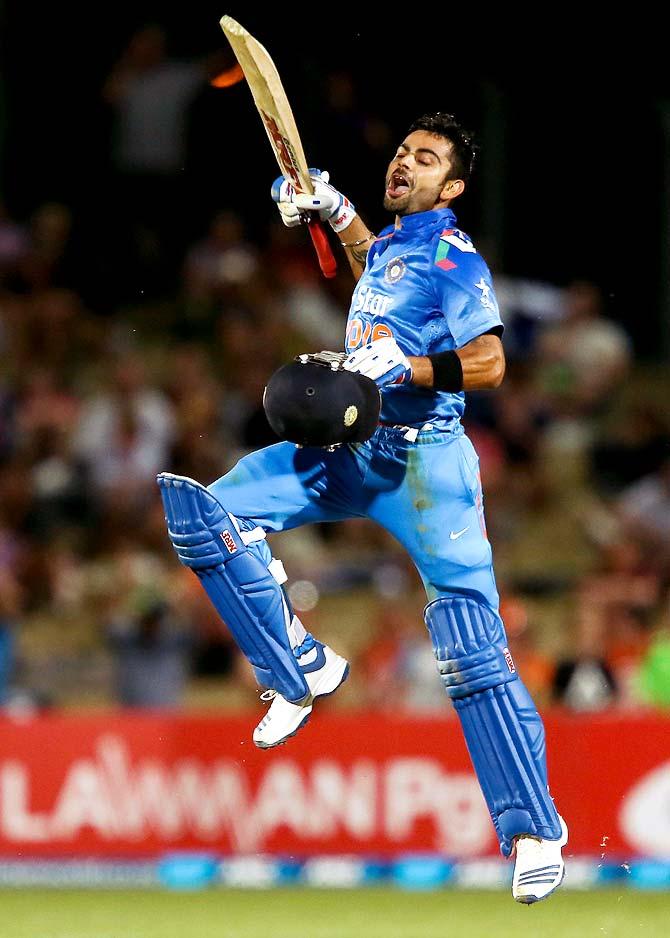 Harish Kotian
All eyes will be on Chris Gayle, Virat Kohli, Mahendra Singh Dhoni, Dale Steyn among others at the World T20. Harish Kotian lists the top 10 players expected to set the tournament alight.
The World T20 proper will kick off in grand style, with India taking on arch-rivals Pakistan in Dhaka on Friday.
Ahead of the seventh edition of the Indian Premier League, the world's leading players are keen prove their worth in the shortest format of the game.
Chris Gayle, Virat Kohli, Mahendra Singh Dhoni, Shahid Afridi, David Warner and Dale Steyn will attract maximum interest courtesy their ability to single-handedly win matches.
Ahead of the main round, a look at 10 players you must follow.
Twenty20 is yet another format that Virat Kohli has enjoyed considerable success in.
His record says it all: 2,273 runs in 93 matches, at an average of 31; a strike rate of 124, and 14 half-centuries thus far.
He was India's top scorer in the 2012 World T20, aggregating 185 runs in five matches.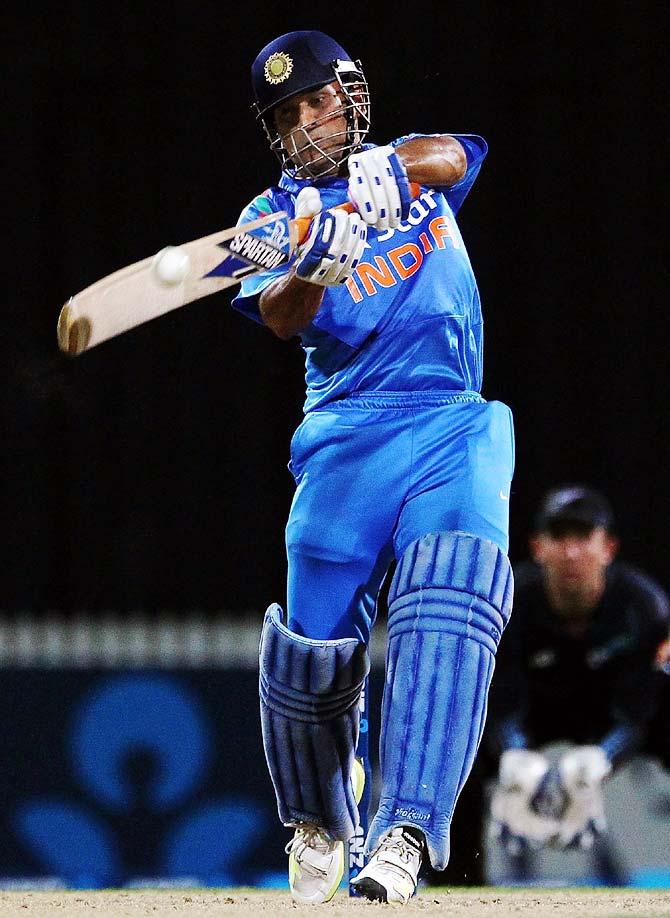 Mahendra Singh Dhoni can change the outcome of a game in a few deliveries.
Dashing performances for the Chennai Super Kings as also his impressive record as captain has earned him legendary status in the Indian Premier League.
His strike rate in the IPL is a massive 141, having aggregated 2,244 runs in 96 matches, at an average of 38, hitting as many as 169 fours and 89 sixes in the six editions so far.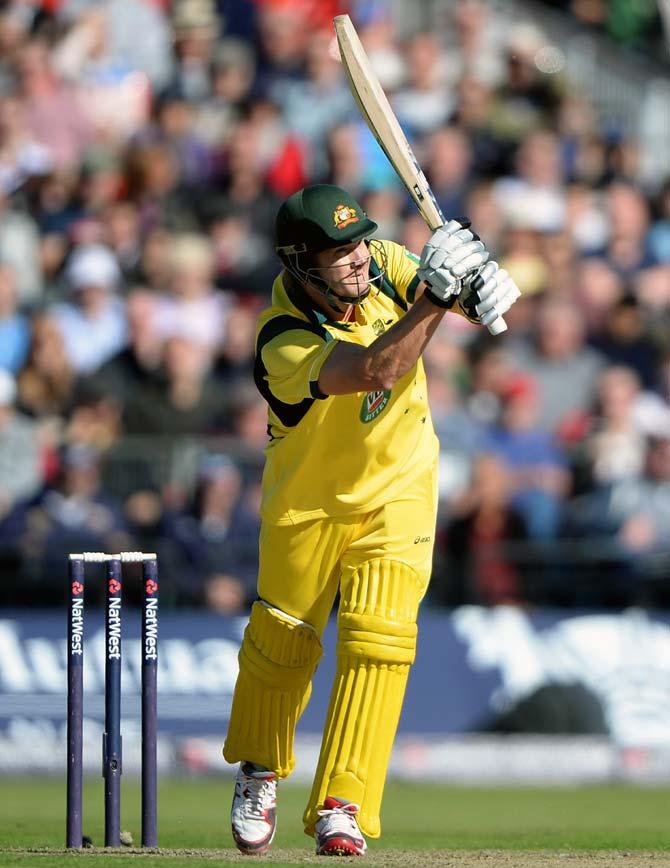 Shane Watson is one of the most consistent performers in the IPL.
The Australian and Rajasthan Royals all-rounder was the player of the series in the last World T20.
He scored 249 runs, at an average of 49 and claimed 11 wickets.
He was also the player of the tournament in last year's IPL, scoring 543 runs in 16 matches, at a strike rate of 142, and taking 13 wickets.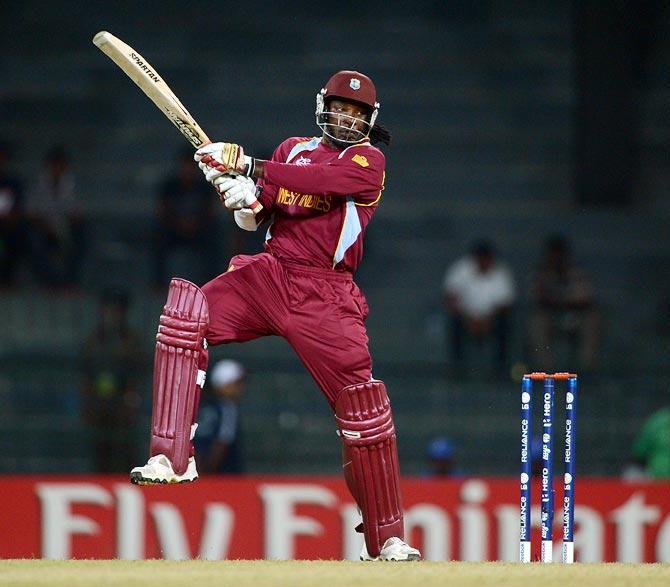 Chris Gayle can destroy any bowling attack. No ground is big enough for the dashing West Indian.
Gayle blasted a 30-ball century against the Pune Warriors in the last IPL en route to an amazing 175, the highest individual score in T20 cricket.
He also created a record for the most sixes, plundering 17 of them in that innings along with 13 fours.
The left-hander holds the record for the most centuries in T20 cricket: 11.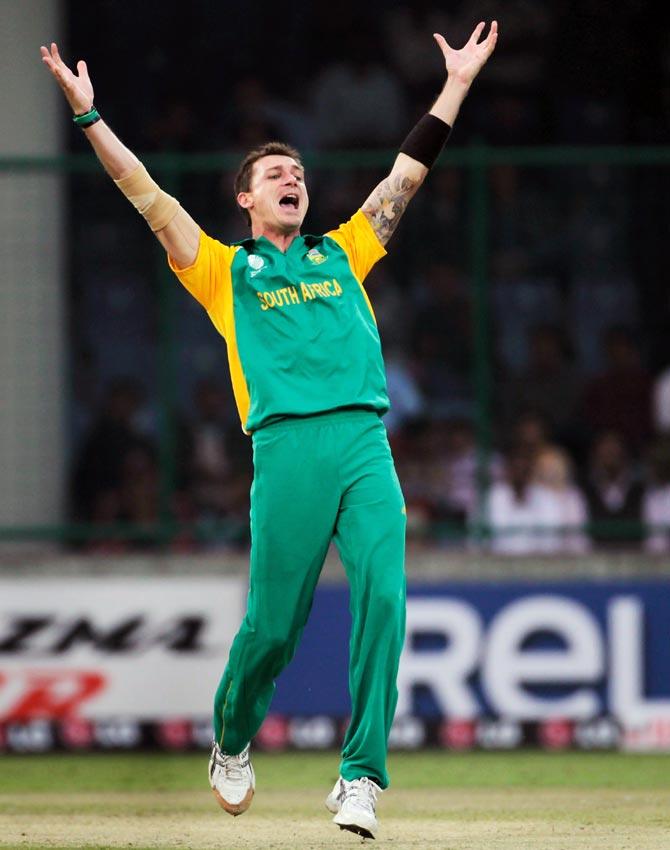 Dale Steyn is the fastest bowler on the planet.
He has 151 wickets in 131 T20 matches, at an impressive economy rate of 6.40.
Despite having to bowl on slow wickets in India, his IPL tally of 78 wickets in 69 games, at an economy rate of 6.34 confirms his worth.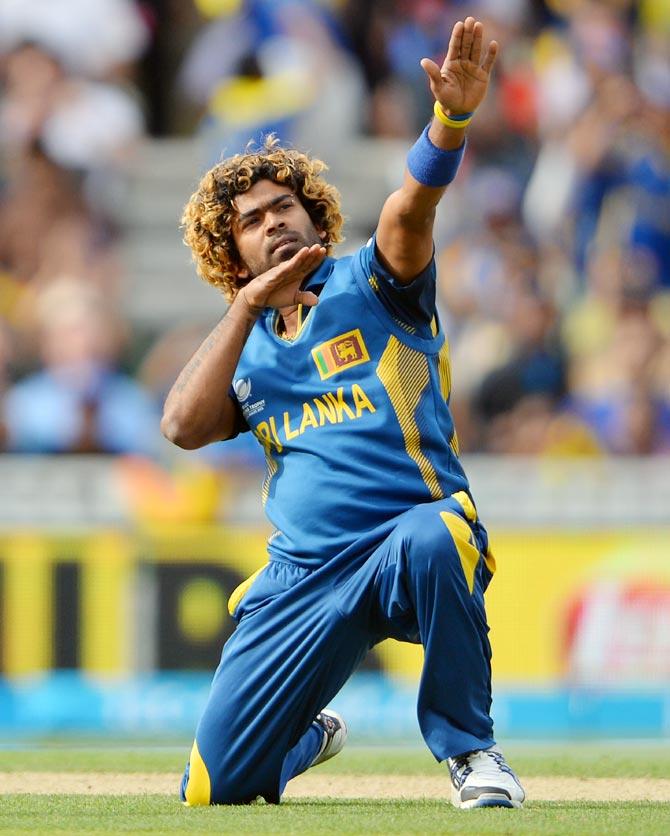 Lasith Malinga is one of the most consistent performers in T20 cricket.
Fast yorkers, slow yorkers, quick bouncers, slow bouncers and other such deliveries make him one of the most difficult bowlers to negotiate.
Malinga quit Test cricket two years ago to prolong his career in limited-overs cricket.
One of the most consistent bowlers for the Mumbai Indians in the IPL, he played a crucial role in their triumph last season.
He has played 73 IPL games and claimed 103 wickets, at an economy rate of 6.54.
His T20 career record: 236 wickets in 175 games, at an economy rate of 6.63.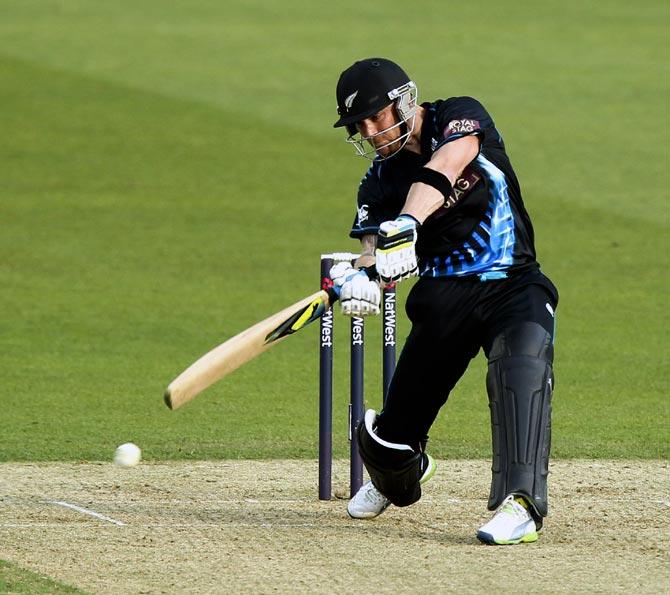 New Zealand's hopes of winning its first World Cup rests on captain Brendon McCullum.
He is the leading run-scorer in T20 Internationals, with 1,959 runs in 64 matches, at an average of 36.
He is the only batsman to score two T20 centuries.
Brendon also holds the record for most sixes in T20 Internationals -- 80 from 64 matches. Chris Gayle is second with 66 sixes from 37 matches.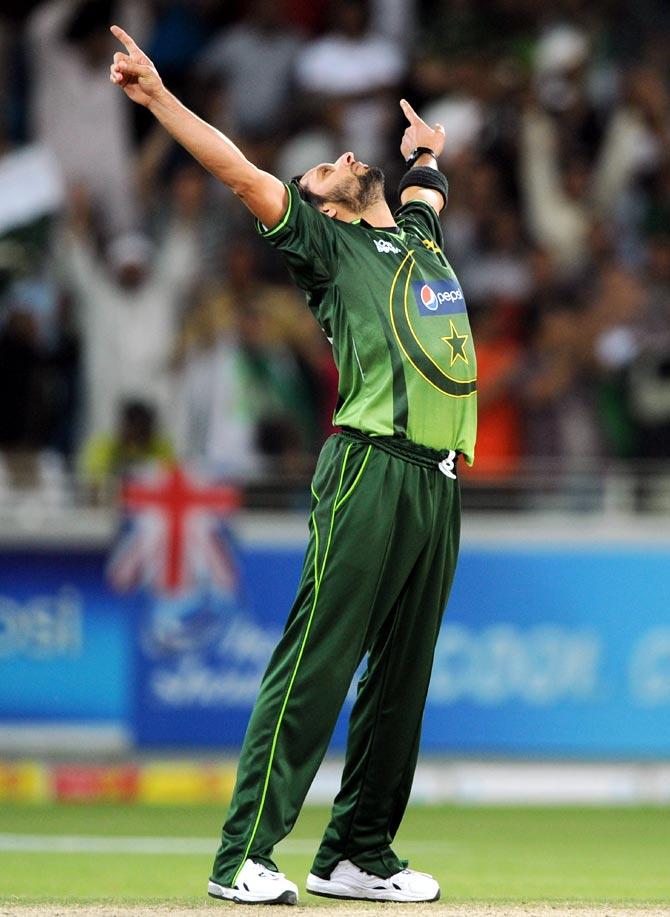 Shahid Afridi produced some splendid batting in the Asia Cup and Pakistan are hoping he will recover from an injury sustained during the tournament.
Afridi has played 70 T20 Internationals, aggregating 1,044 runs at a strike rate of 143, while claiming 73 wickets.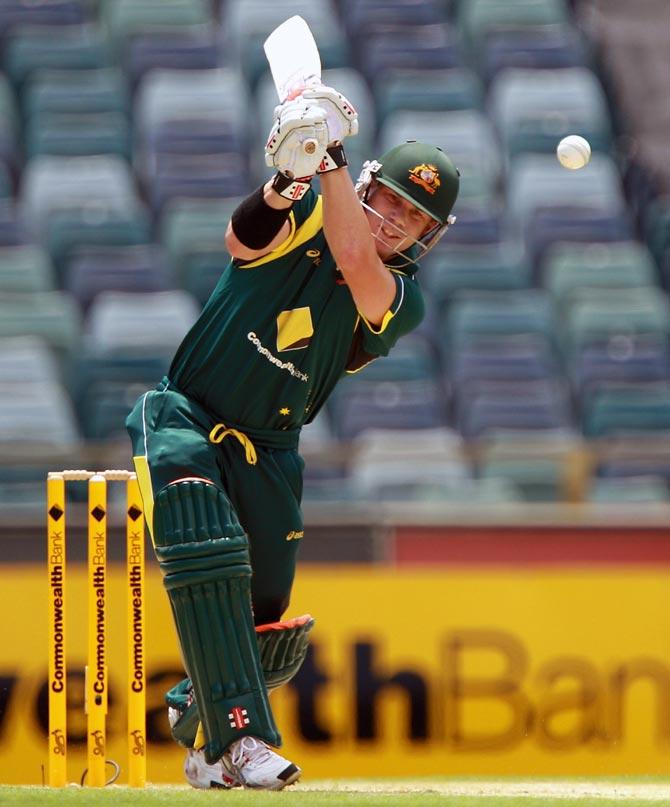 David Warner is Australia's most dangerous batsman in the T20 format.
He comes to the World T20 after a splendid showing against South Africa in the Test series, in which he scored three centuries and two fifties in six innings.
In the T20s against the Proteas, Warner slammed 40 from 22 balls to guide Australia to victory in a rain-hit match. He continued his good form in the warm-up match against New Zealand, blasting 65 from 26 balls.
He is fifth in the all-time T20 run-scoring chart, with 1,300 runs from 47 games, at a strike rate of 139.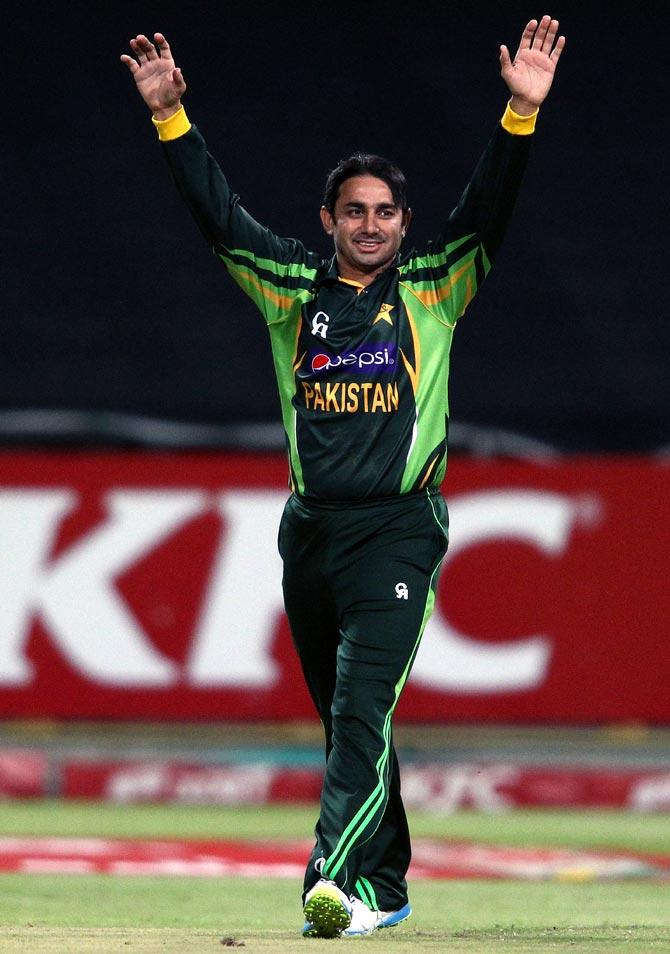 Ssaeed Ajmal is one of the world's best spinners, and not without reason. Effective in all conditions and a proven match-winner across all formats.
The 36-year-old off-spinner is the leading wicket-taker in T20s, with 81 wickets in 59 games, at an average of 17 and an impressive economy rate of 6.26.