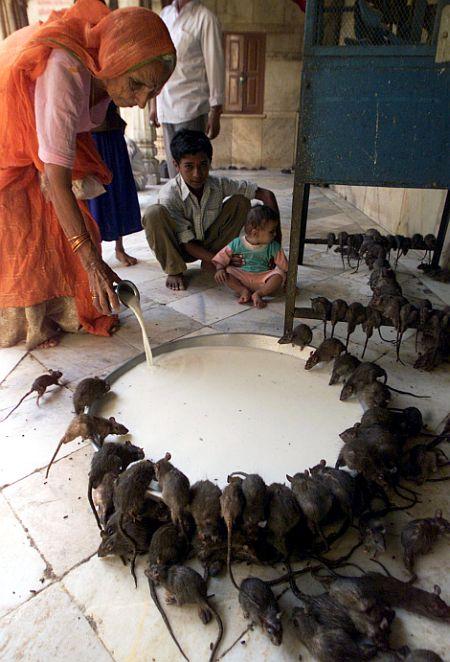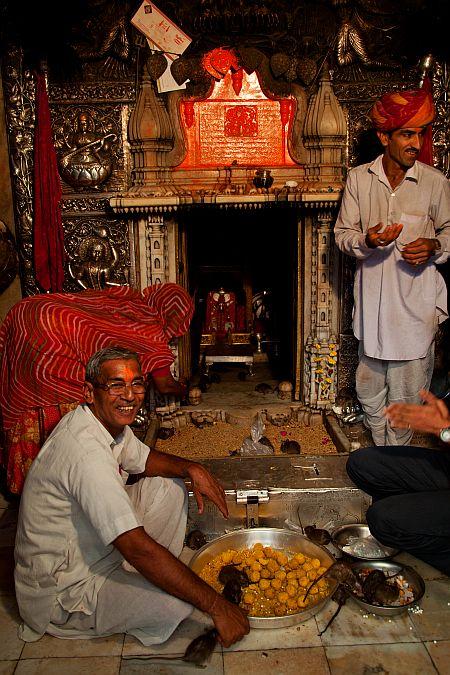 A temple where rats are worshipped? Well, you heard it right. In a palatial temple at Deshnoke town, 30 kilometers away from Bikaner near the Indo-Pakistan border, people queue up since 4 in the morning to worship their deity and her favourite rats.
Built by Maharaja Ganga Singh, the temple boasts of a huge entrance decorated with gold and silver. These entrances are intrinsically carved with the images of rats. While the marble floor of the temple looks speckled with brown spots as the rats move around quite fearlessly.
Welcome to the Karni Mata temple, where worshiping rats gets you closer to Goddess Karni.
And if that makes you think that only men visit this temple, then you will be surprised to see women petting the rodents as they sip milk offered to them. Call it an act of believe or faith, the goddess and her rodent command respect across Rajasthan, where newly-weds drop in seeking blessings as they begin a new chapter of their lives.
"Goddess Karni, an incarnation of Durga, took birth some 600 years back to bring an end to tyranny. Once she fought with Yama, the God of death, to return the life of a child belonging to her community. Yama had told her that the people of Charan community will get reincarnated as rats. Since then rats, along with Karni Mata, get worshipped here," narrates the priest of the temple.
"Even I think that when I die, I would become a rat in my next life," the priest insists.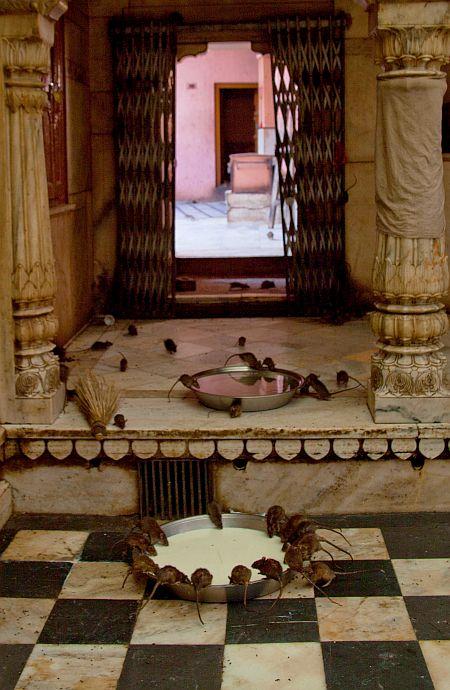 As one enters the temple, they might feel as if they have entered the kingdom of rats, where these rodents do everything, right from eating, sipping milk, to moving around in scores. But these rats are cherished and pampered in the temple, and are not disturbed by hordes of devotees thronging the temple.
The rats are well-protected too, as the temple is covered with nets to prevent eagles from picking up the rats.
"It's quite an interesting experience to feed these rats at the Karni Mata temple. It's considered lucky if they eat from your hand or run over you," says Anita Singh, a devotee who makes it a point to visit the temple at least once a year.
But for those weak-hearted souls who shriek at the sight of a rat, venturing to this temple might not be an easy task.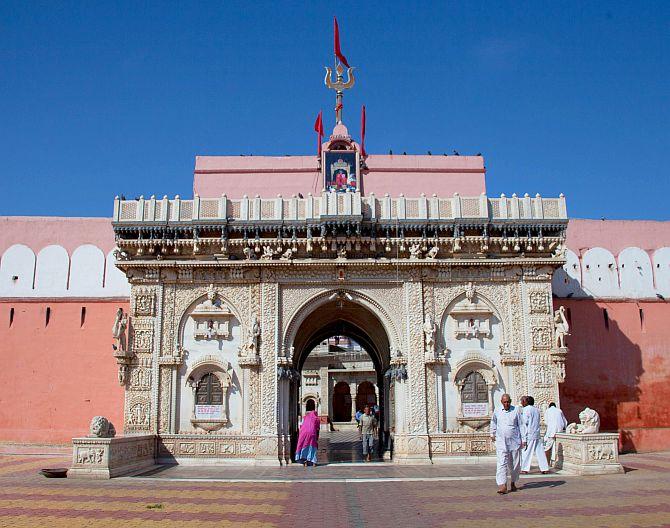 "If a rat gets killed even by mistake, the person responsible has to offer a rat made of gold to escape the wrath of Karni Mata," explains the priest.
"However, if Karni Mata wants to shower her blessings on you, then you could get to spot a white rat amidst 20,000 black rats. It's considered hugely auspicious," he adds.
Interestingly, most of the rodents are of same size, and one could hardly see a baby rat in the temple premises.
The most amazing thing that remains is that despite having such a large number of rats, there has never being a case of plague reported around the temple. Won't be wrong to state that the power of faith alone makes Karni Mata temple one of the most unusual and well-frequented temples in the region.