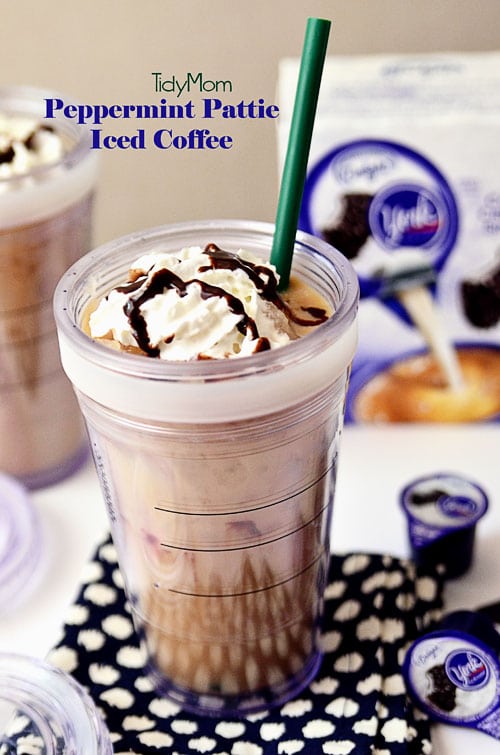 Peppermint Pattie Iced Coffee with International Delight
Prep Time: 2 minutes

Yield: 1 serving


Enjoy the flavor of cool peppermint and smooth dark chocolate of a YORK Peppermint Pattie in a refreshing iced coffee!
Ingredients
6 oz coffee brewed over ice (I prefer to use a vanilla flavored coffee)
chocolate syrup
International Delight York Peppermint Pattie Creamer
Ice
Whipped Cream
Instructions
Fill 12-16 ounce plastic tumbler full of ice.
Drizzle a little chocolate syrup over ice.
Brew coffee right into cup (or pour freshly brewed coffee)
Pour creamer over iced coffee (I use 2 single serve creamers)
Top with whipped cream and another drizzle of chocolate.
Enjoy with a straw.
Notes
adjust creamer and chocolate to your liking. You could also make this in the blender for a delicious frozen Frappe.