TriGem Averatec D1133 AIO 18.4-inch Desktops PC:
The system gets a 1.5GHz dual-core Athlon X2 processor and can play HD video courtesy of the AMD platform's integrated Radeon HD 3200 graphics chipset. TriGem sees the D1133 as a low-cost web video station and to that end gives the display a 1680x945 resolution that still keeps the 16:9 aspect ratio.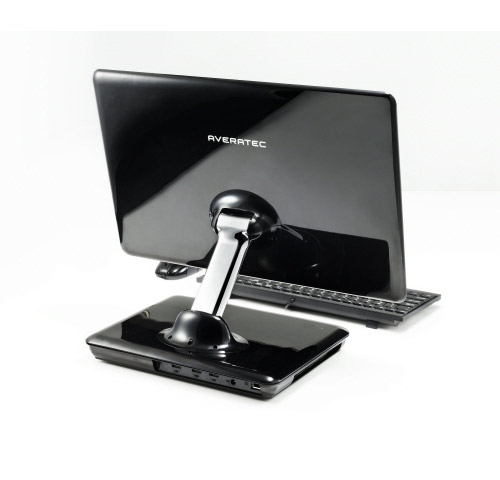 The PC also carries a 250GB hard drive, 2GB of memory, a DVD burner, a 4-in-1 memory card reader, and expansion through one eSATA and four USB 2 ports. A 1.3 megapixel webcam is built-in, while network connectivity arrives through either 802.11b/g Wi-Fi or a wired 10/100 network connection. As a consequence of the specs, TriGem says the new all-in-one should sell for $599 when it arrives sometime during April or May.