The Future of Gaming is in the Mind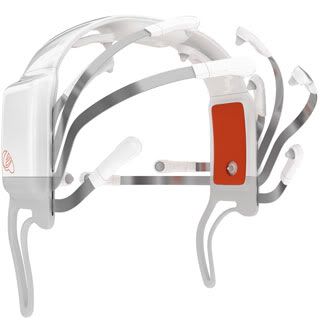 Be excited, but be scared. The era of thought controlled games has arrived, and soon you could be required only to 'think' to operate a video game. The Emotiv EPOC headset - the first Brain Computer Interface (BCI) device for the gaming market is the technology behind the revolution - and the company claims to have already mastered thought control.
The EPOC detects and processes real time brain activity patterns using a device that measures electric activity in the brain and can pickup over 30 different expressions, emotions and actions.
When integrated into games, virtual worlds and other simulated environments, this technology will have a profound impact on the user's experience.
Expect to see sci-fi scenarios depicted in The Matrix, and Star Trek's 'Holodeck' are now comprehendible realities in the future.
The headset will cost $299.