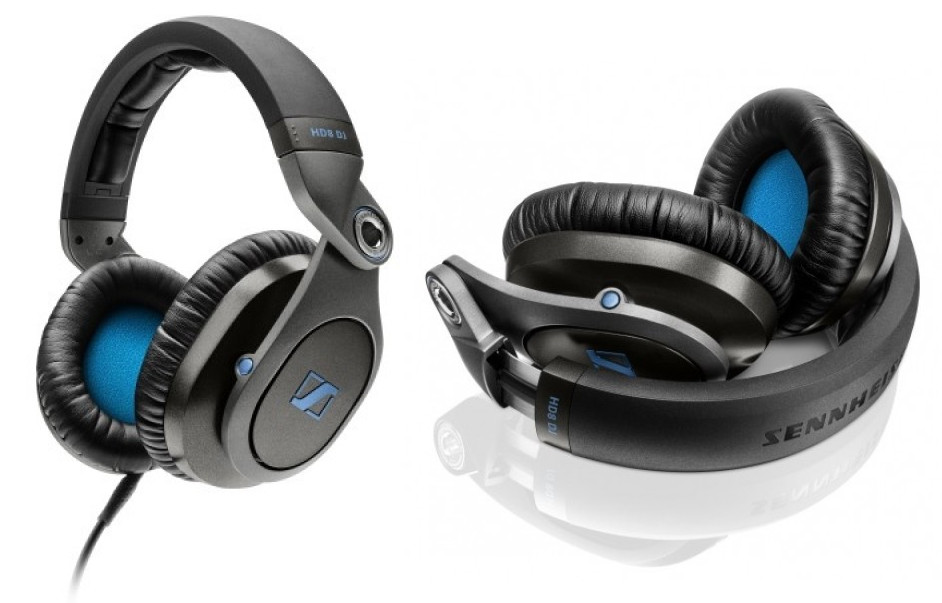 Sennheiser has launched three new DJ headphones, HD8 DJ, HD7 DJ and HD6 MIX aimed at music producers and DJs. These have been developed in conjunction with some of the world's top DJs such as Bob Sinclar, Luciano, Andy Baxter, Missill and Davina, says Sennheiser.
The three new headphones deliver dynamic sound reproduction with the highest levels of external noise attenuation and are made of durable high-quality materials to withstand the rigors of daily studio work and a life on the road. These headphones offer replaceable parts with at least five years' parts availability guarantee even after end-of-life.
The elliptical shape of the ear cups also avoids pinching the ears, has interchangeable ear pads for comfortable listening during long periods of use and offers free one-ear monitoring, both DJ models feature swiveling ear cups with up to 210 degree of movement and three different wearing positions. These have both coiled and straight 3m high-performance cables that can connect to either ear cup.
Pricing and availability

Sennheiser HD8 DJ – Rs. 27,990
Sennheiser HD7 DJ – Rs. 23,990
Sennheiser HD6 MIX – Rs. 19,990
These new Sennheiser DJ headphones are available from official Sennheiser India shop and leading retail outlets across the country starting today.